The Telaketju network
The circular economy of textiles is being built by textile companies, research partners and waste management authorities. Get to know us!
Lue lisää
Companies and organizations in Telavalue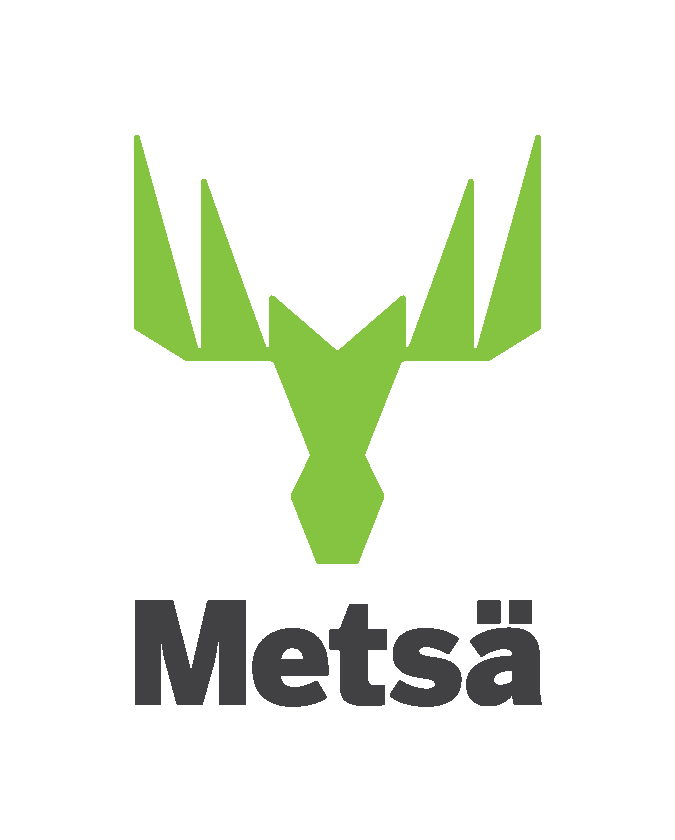 Metsä Spring is Metsä Group's innovation company. Metsä Group is leading the way in advancing the bioeconomy. The raw material for our products is renewable wood from sustainably managed northern forests. We focus on the growth sectors of the forest industry: wood supply and forest services, wood products, pulp, fresh fibre paperboards, as well as tissue and greaseproof papers. In Metsä Spring we invest expertise and financial resources into initiatives with the ambition to reshape the forest-based bioeconomy, aiming to increase the value for Metsä Group's stakeholders in the long-term.
Katariina Kemppainen
VP, Group R&D
Katariina.kemppainen@metsagroup.com
0503752212

Kemira is a global leader in sustainable chemical solutions for water intensive industries. We provide best suited products and expertise to improve our customers' product quality, process and resource efficiency.
In Telavalue, our aim is to find ways to support the emerging textile recycling business by chemistry solutions, for wet-processing e.g. bleaching, fibre pre-and post-treatments, microbiological control and water purification.
Satu Ikävalko
Manager R&D Microbiology and Biotechnology
satu.ikavalko@kemira.com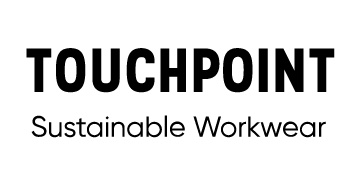 Touchpoint is a Finnish forerunner in ecological workwear and circular services. We create sustainable operational models together with partner companies and organizations, and we challenge our customers and partners to adopt solutions & concepts that enhance sustainable development.
Touchpoint is participating in the Telavalue project with the aim of creating a circular workwear concept suitable for international markets. We believe that participating in this project will bring us more understanding on the international value chains as well as business opportunities and concepts.
Minja Kokkonen
Director of Business Development
minja.kokkonen@touchpoint.fi
+358 50 325 7005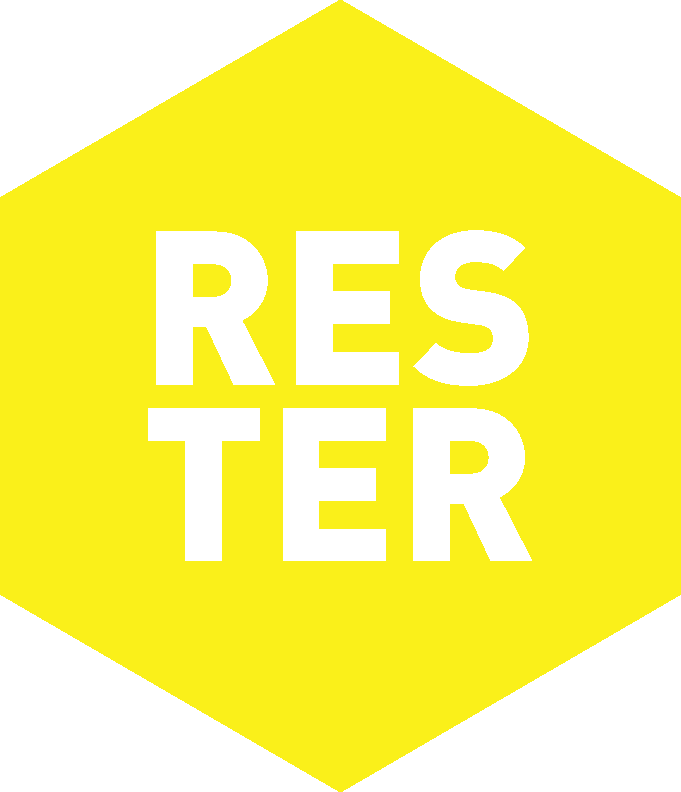 Rester is the leading global forerunner in building textile recovery value chains. Rester offers textile recycling solutions and enables the recovery of end-of-life textiles and production side streams from companies into a new textile fibre and quality raw material. In the process textiles are mechanically opened to fibres. Rester-recovered fibre can be used by numerous different industries to replace the use of virgin raw material.
Rester is part of Telavalue project because it wants to be in research projects that ensures the high-quality level and innovation state of raw materials and refinement products.
Kirsi Jaakkola
R&D Manager
+358 50 5370838
kirsi@rester.fi

Pure Waste is a Finnish company breaking new ground in textile recycling. We manufacture and sell yarns, fabrics and garments made from 100% recycled materials. From the very start, providing completely high-quality products made of recycled fibres has been our goal. We're inspired by the deeply ingrained Nordic recycling culture. We want to make the textile industry more ecological, but that won't happen if we don't change our ways. We challenge ourselves to think of better, more sustainable solutions for operations in production, sales and logistics. We question the norms and traditional ways of the textile industry, asking: could things be done differently after all?
Jukka Pesola, Founding Partner
jukka@purewaste.com
050 502 1219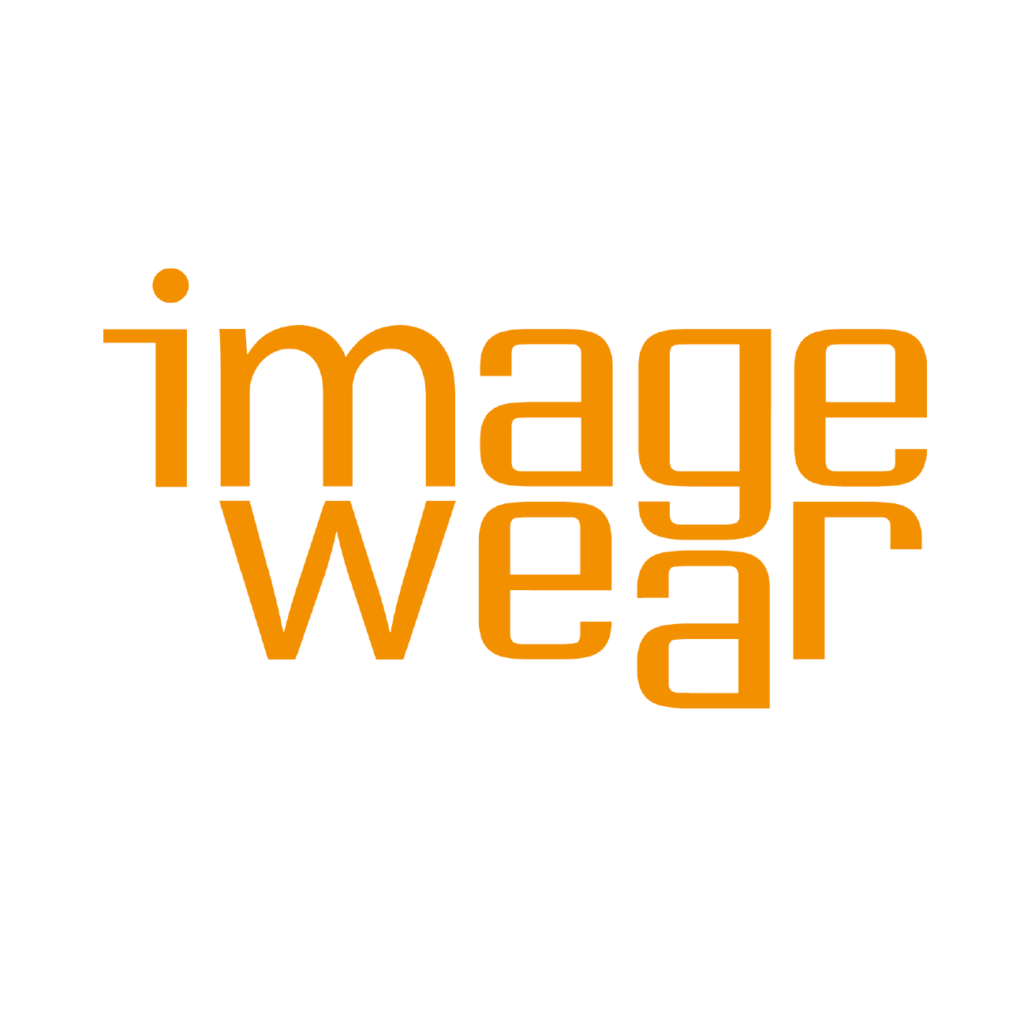 Image Wear, Finland's leading workwear manufacturer, has been producing workwear since 1959. Our company, which has been family-owned since the beginning, has grown to become a pioneer in the field, producing almost 5,000 different products and operating in several countries. We manufacture work clothes for all industries. Responsible operation is part of our ownership and business strategy. From the point of view of the environment, the most important thing is to keep the product in use for as long as possible. We have developed various services to extend the life of products and to recycle work clothes that are at the end of their life cycle into new products.
Image Wear's goal is to find a solution for the reuse of work clothes and the materials used in them. Our work clothes are of high quality, made of durable materials and are used for a long time. We are looking for support and partners from Telavalue to decide what to do with working clothes that no longer meet the industry's criteria.

Valmet is a leading global developer and supplier of process technologies, automation and services for the pulp, paper and energy industries. With our automation systems and flow control solutions we serve an even wider base of process industries.
We aim to become the global champion in serving our customers. Our 17,000 professionals work close to our customers and are committed to improving our customers' performance – every day.
Valmet takes part in Telavalue as sustainability is at the core of Valmet's business strategy and operations. We enhance circularity and environmental efficiency through the entire value chain. This includes also Valmet's technical textile business: felts, fabrics and filter cloths.
Mika Lahtinen
Director, Research and Development
mika.m.lahtinen@valmet.com
+358504707873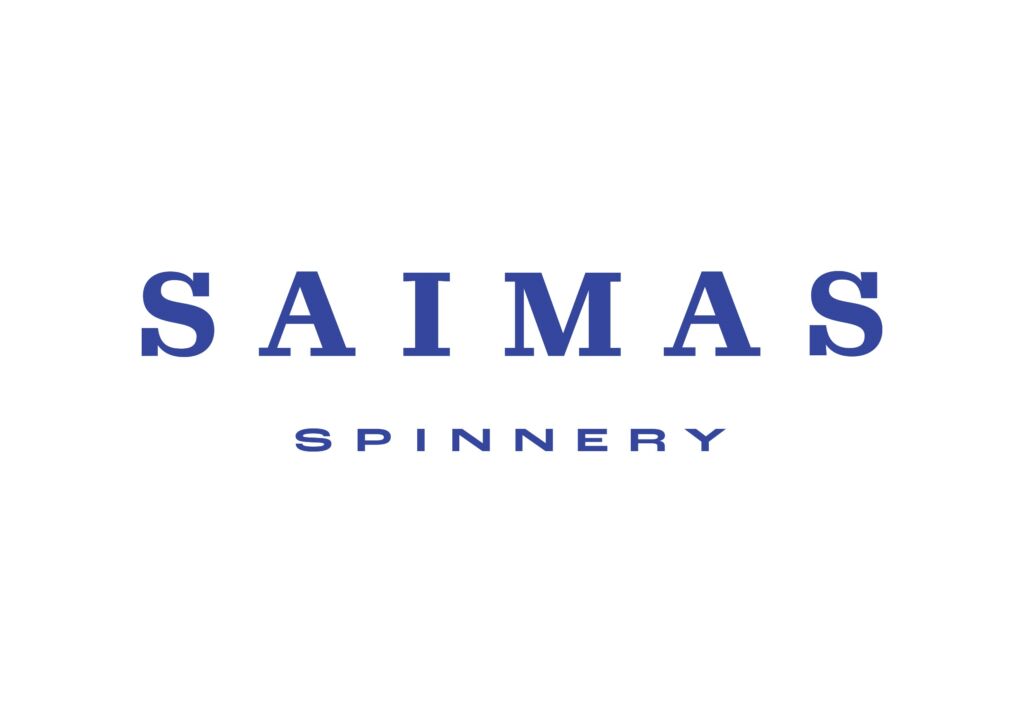 Saimas Spinnery, based in Puumala, by lake Saimaa, is the start of a new era for the Finnish spinning industry. All our processes are sustainable, environmentally sound and animal-friendly. Our comprehensive know-how, experience of the international knitting field, plus the state-of-the-art technologies we use, will take the production of Finnish woollen yarns to another level. Our goal is that the end consumer always knows the origin of the yarn they use, and where the yarn was scoured and spun.
We are a part of the Telavalue project because of our will to learn about the possibilities of the circulation of textile waste. Our machinery can be useful to the field of circular textile business. We are interested in developing sustainable new products as well as providing expertise in animal fibres to other project group members. Our intention is to try out and also get research done on the scouring of recycled textile fibre by other means than chemical wash.
Pia Söderlund
+358400314783
pia@saimasspinnery.com

Fiare is a growing software company with 80 professionals offering a flexible service, ability, and top know-how. Our offices are in Helsinki, Finland; London, the UK; and Rajkot, India.
Fiare's long-standing record in creating successful marketplaces is taking on a new role in the circular economy by stitching together the key players of the textile industry. Fiare's Textile Circular Economy Marketplace is a B2B platform that aims to bring together companies with end-of-life textiles or side flows and firms enabling the circulation and reuse of materials. Fiare's multi-vendor solution enables early adopters to gain experience with how their end-of-life textiles can be circulated and reused for fibre and non-woven products. Offering brands and retailers an avenue to integrate environmental, economic and social issues into their business operations.
Kirsi Johanssonkirsi.johansson@fiare.com+358 40 7452 100www.fiare.com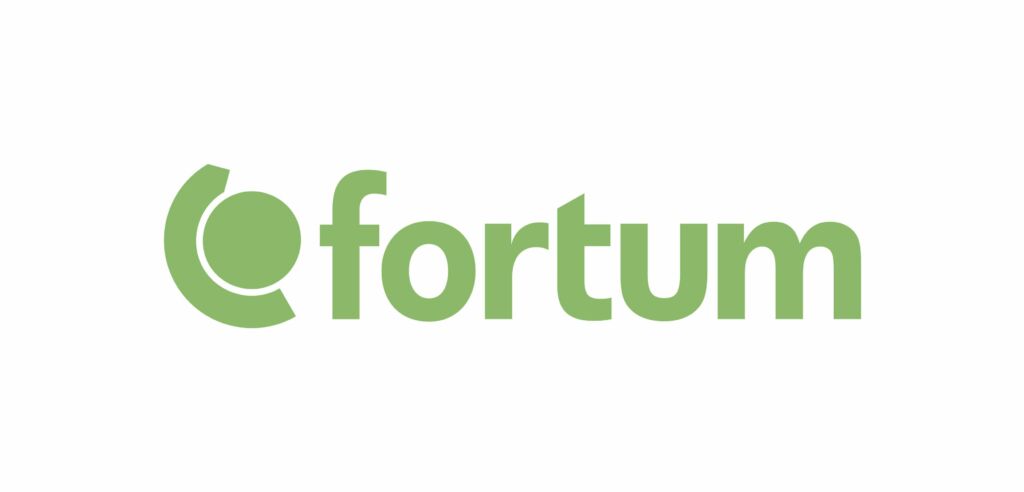 Fortum Bio2x is developing a new kind of biorefinery concept, in which low-utilized biomass, such as straw, is used as a raw material. Lignocellulosic biomass is to be procured locally near the biorefineries, from sustainably available sources. Using organosolv fractionation technology, biomass is converted into high-quality biomaterials with good material efficiency and a small environmental footprint. Bio2X started as a research project at Fortum in 2014 and is currently moving towards commercial scale with two biorefinery projects, one in India and the other in Europe. Until now, the biorefinery concept has been proven on a pilot scale, and Chempolis' pilot plant in Finland produces samples for industrial testing and process development.
At Telavalue, we are particularly interested in the recyclability of new types of bio-based fibers and the possibility of mixing recycled fibers with straw-based fibers.
Sari Asikainen
Head of product development
sari.asikainen@fortum.com
+358 500 205 136

Mirka Oy is an international company and a part of the Finnish family-owned KWH Group, which exports 97% of its production and sells products in more than 100 countries. Mirka's business idea is to offer world-class solutions for surface finishing and precision abrasion. Customers' needs are at the core of our operations. Customer-oriented work and continuous development of our operations and expertise enable us to offer customized systems and commercial solutions. They are based on a comprehensive range of abrasion and polishing products with high-class technical properties and machines featuring innovative designs. Mirka's unique concept of textile-based net abrasives provides a completely dust-free abrasion, resulting in higher quality of the outcome and a healthier work environment.

Reima is a world-leading kids activewear brand from Finland. We offer a wide range of clothing, footwear and accessories suitable for all seasons and climates for kids aged 0 to 12 years. Durability, quality and timeless design are our top priorities in product sustainability. In recent years, we have made a remarkable shift towards more sustainable materials in all our collections and we are constantly looking for even more environmentally friendly alternatives. We are strongly committed to improving circularity in fashion which is why we are also participating in Telavalue project. When our products finally reach the end of their life, we hope they can be recycled and become raw material for something new. In Telavalue, we wish to gain more knowledge and know-how of circular economy and recycling of textiles and how to enable closing the loop with correct material and design choices.
Matilda Kosunen
R&D Manager
matilda.kosunen@reima.com
+358407739852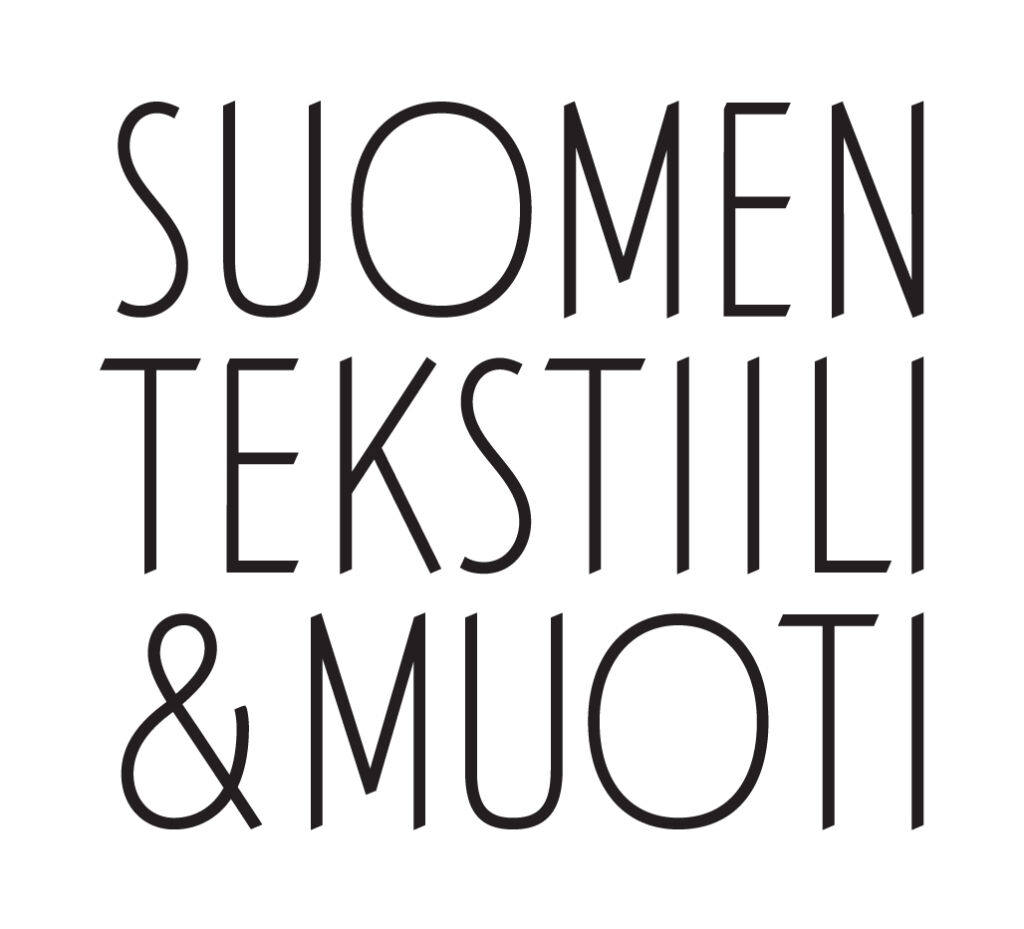 Finnish Textile & Fashion is the central organization for textile, clothing and fashion companies in Finland. We ensure that sector companies have a beneficial business environment and opportunities to grow, internationalize and succeed.
We participate in the Telavalue project because we want to promote the circular economy of textiles and actively support the establishment of a new profitable sector of business and industry in Finland.
Emilia Gädda
Chief Advisor, Sustainability and Circular Economy
+358 41 545 8142
emilia.gadda@stjm.fi

Lounais-Suomen Jätehuolto (LSJH) aims to resolve recycling of household textiles in Finland. LSJH has, together with other municipal waste management companies, built an internationally progressive collection and processing model for end-of-life textiles.
LSJH produces recycled fibres at the Green Field Hub facility in Paimio. The raw material incorporates end-of-life textiles collected from households nationwide. The company is planning to build a full-scale textile recycling plant in Topinpuisto, Turku. In addition to the domestic textiles, the new facility will be able to process end-of-life textiles from other countries in the Baltic region.
LSJH aims to find the best possible circular solutions for end-of-life textiles that pass through their hands. The sorted textile raw material is applied to for example chemical, mechanical and thermal recycling processes. End-of-life textile raw material has already been reprocessed into new clothing and homeware textiles, furniture upholstery and insulation materials. LSJH is continuously looking for new co-operations and clients, in order to find new applications and distributors for all domestic end-of-life textiles, in all lines of business.
LSJH has joined Telavalue in order to, along with project partners, create new textile ecosystems and circular solutions in Finland. The core purpose of the company is to provide municipal waste management services, but due to its pioneering work with end-of-life textiles, LSJH has grown into both a leader in wider recycling, as well as a participant in promoting many other innovative circular economy projects.
Enquiries
Anna Garton
+358 40 186 6215
anna.garton@lsjh.fi
Media contact
Sanne-Mari Laaksonen
Communications Specialist
+358 40 867 0172
sanne-mari.laaksonen@lsjh.fi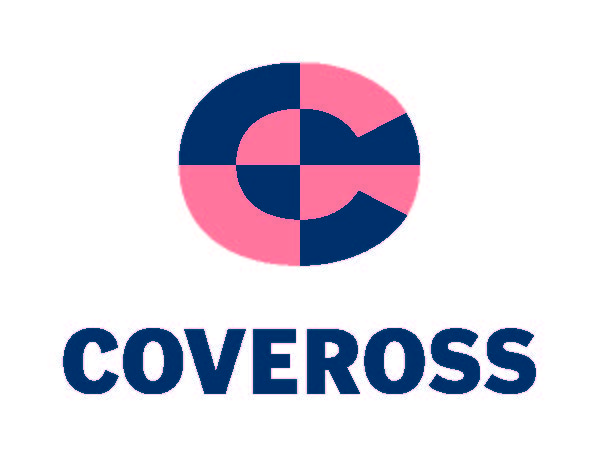 In order to realize circular fashion and longer lifetime of textile products, COVEROSS® will start customized functionalization and dyeing services for small quantities. This local circular economy process can be applied for new and used clothing and household textiles, and on stock products.
COVEROSS® supports next-generation local sustainable value chain, in which products can be manufactured directly from circular and recycled yarns, dyed and redyed, and products functionalized and re-functionalized with COVEROSS® technology.
We aim to implement this COVEROSS® eco-friendly circular textiles process in Finland and Europe with brand and value chain partners thriving to change the textile industry.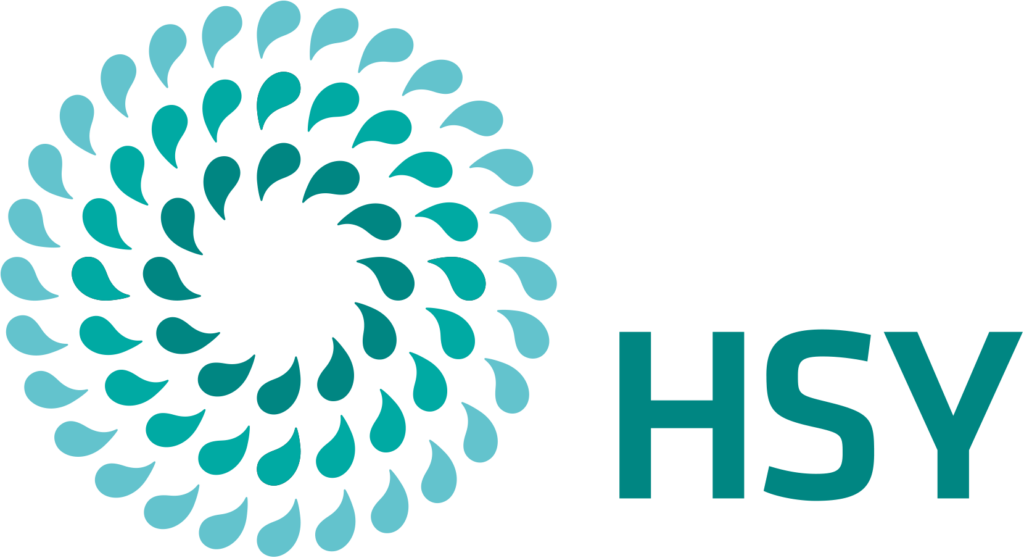 Helsinki Region Environmental Services HSY is the largest public operator in the environmental sector in Finland. We produce waste and water management services for more than one million people in the Helsinki Metropolitan Area, we provide air quality information, we produce spatial data on the development of the region and we promote climate work. Together we make the most sustainable urban area in the world.
As a municipal waste management operator, HSY collects the end-of-life textiles of residents of the Helsinki Metropolitan Area at shopping centers and collection points connected to recycling centers. HSY will develop collection and pre-sorting opportunities in cooperation with other actors.
Leena Tuominen
Project manager
leena.tuominen@hsy.fi
+358505336627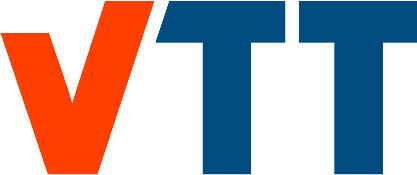 Circularity of textile is strongly linked to VTT's strategy. We coordinate Telavalue project and strengthen our expertise in circular economy and recycling of textiles. We do research and process development for example related to recyclability of cellulose based fibres and melt-processing of thermoplastic synthetic fibres. Our goal is to support formation of circular textile ecosystem in Finland and help Finnish companies to find their place in that ecosystem and also in export markets.
Pirjo Heikkilä
Senior Scientist & Project Manager
pirjo.heikkila@vtt.fi
+358406891443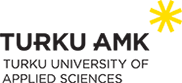 Turku University of Applied Sciences is a community of more than 10,000 experts in the fields of technology, health, business and art. The results of our practical research can be immediately utilized. Our applied research serves both teaching and the working life in our region, and more broadly, society.
We need a more sustainable consumption of textiles, for which, for example, new circular economy business models can bring a solution. Our aim in Telavalue is to research the sustainability of textile business models and to support companies in the transition towards circular economy.
Piia Nurmi
Research group leader and project manager
piia.nurmi@turkuamk.fi

Companies and organizations in the second phase of Telaketju

"Aijuu provides training and consulting services on a variety of topics and projects related to entrepreneurship education, entrepreneurship and circular economy. When working as a craft teacher, entrepreneur Kati Levola was struck by the extensive environmental impacts of textiles and the unsustainability of consumption, which lead to her familiarizing herself with circular economy during her business administration studies. One of Aijuu's first pilots was the Tekstiilikierrätys.fi
website, which aimed to collect and recycle extra and used textiles, crafts supplies and other such items that people might have in their closets and storages. Among other things, Aijuu gives lectures on circular economy and works flexibly with many types of organizations. Aijuu participates in the Telaketju network in order to seek researched information, learn and contribute to the network by offering its expertise."

"Black Moda is a Finnish family company operating in the textile sector, established in 1996 and based in the Tampere Region. The family owns the Black Moda Portugal, Lda jersey factory, located in northern Portugal. Black Moda is a textile manufacturer and our clients include several important Finnish textile sector brands, for whom we manufacture knitted fabrics and ready-to-wear jersey items as well as home and bath textiles and bed sheets. In addition to contract manufacturing, Black Moda has proprietary brands such as Aarrekid, Puuvillatehdas and Pikkuset. The company is also responsible for the sales, marketing and manufacture of the Ratia textiles. We take pride in the cleanest and highest quality in our production. We select our materials and raw materials carefully from suppliers with whom our cooperation spans decades. The Öko-tex certification and GOTS-certified cotton ensure the safety and clean production of our products. These are the minimum criteria for most of our clients require and our own brands."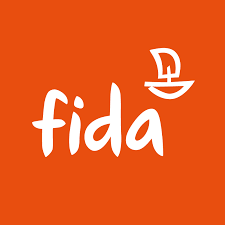 "We can do our part as a responsible operator in building a well-functioning system in which reusable clothes are reused, recyclable materials are recycled and materials categorized as waste are used for energy. This kind of a system takes into consideration second hand chains and other similar operators. It also makes sense logistically and is cost-effective."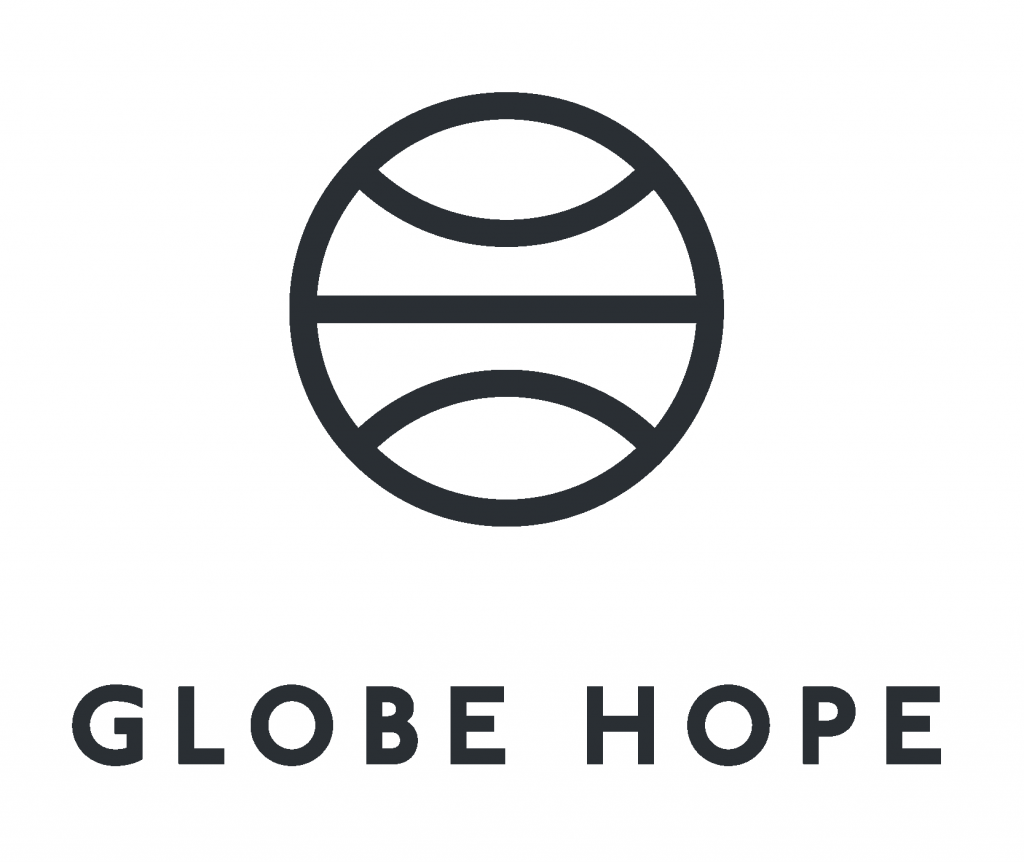 "We want to be part of the solution to the issue of end-of-life textiles on a large scale. We want to receive information on the latest innovations and share our own expertise. Our objective is collaboration, resulting in new business operations, with other operators."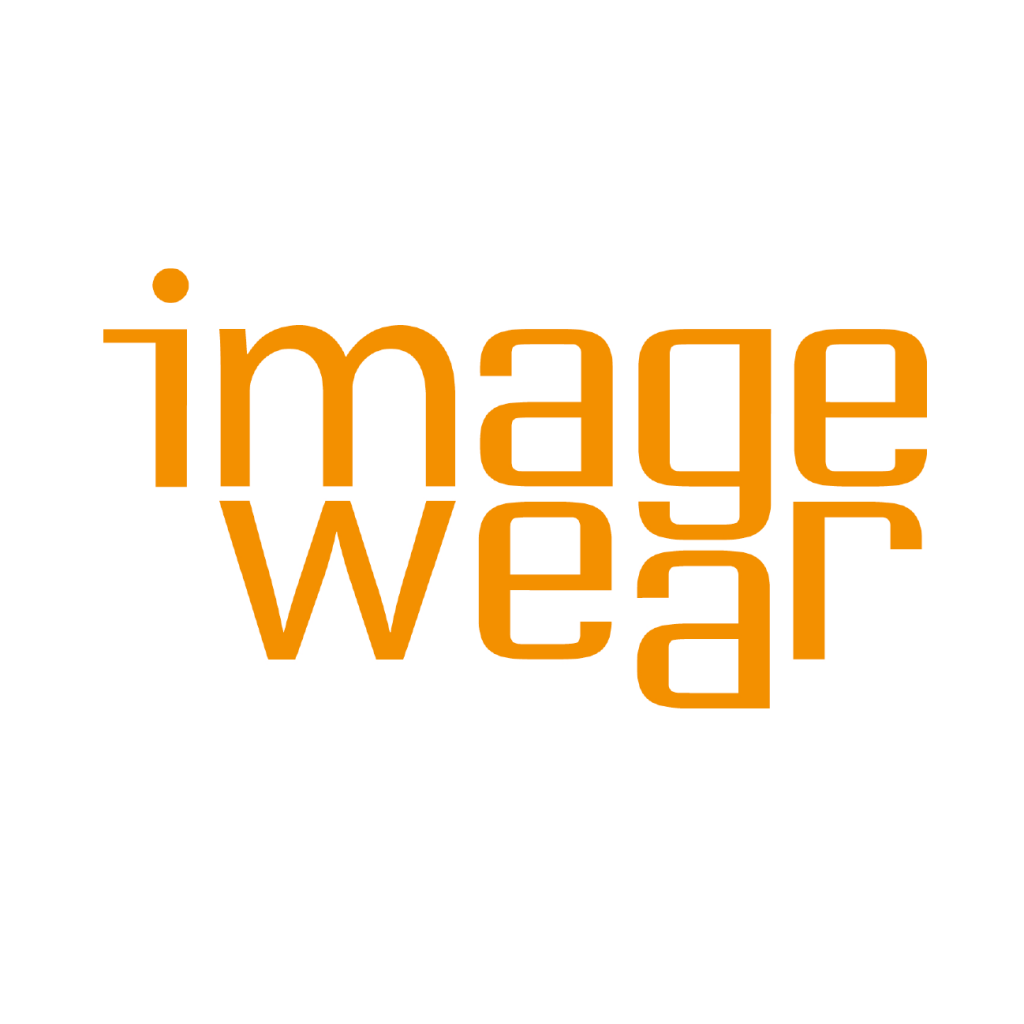 "We want to offer our clients solutions for the management and extension of the life cycle of products and contribute to increasing transparency in the textile industry."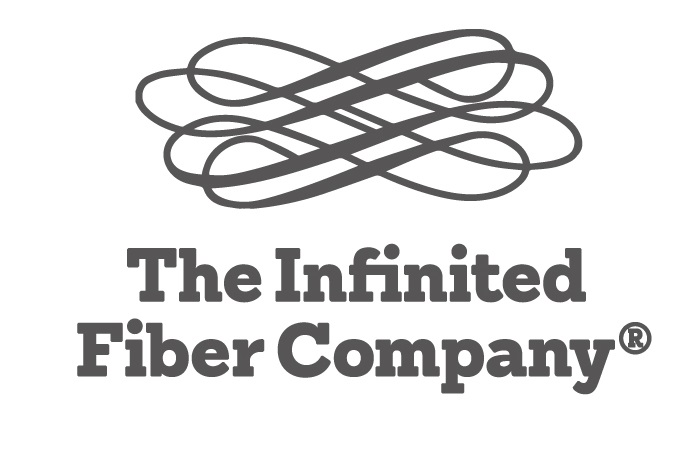 "IFC operates internationally on several distinct markets. The freedom to operate in these markets and the generation of an acceptable raw material base are key for establishing the first demonstration facility."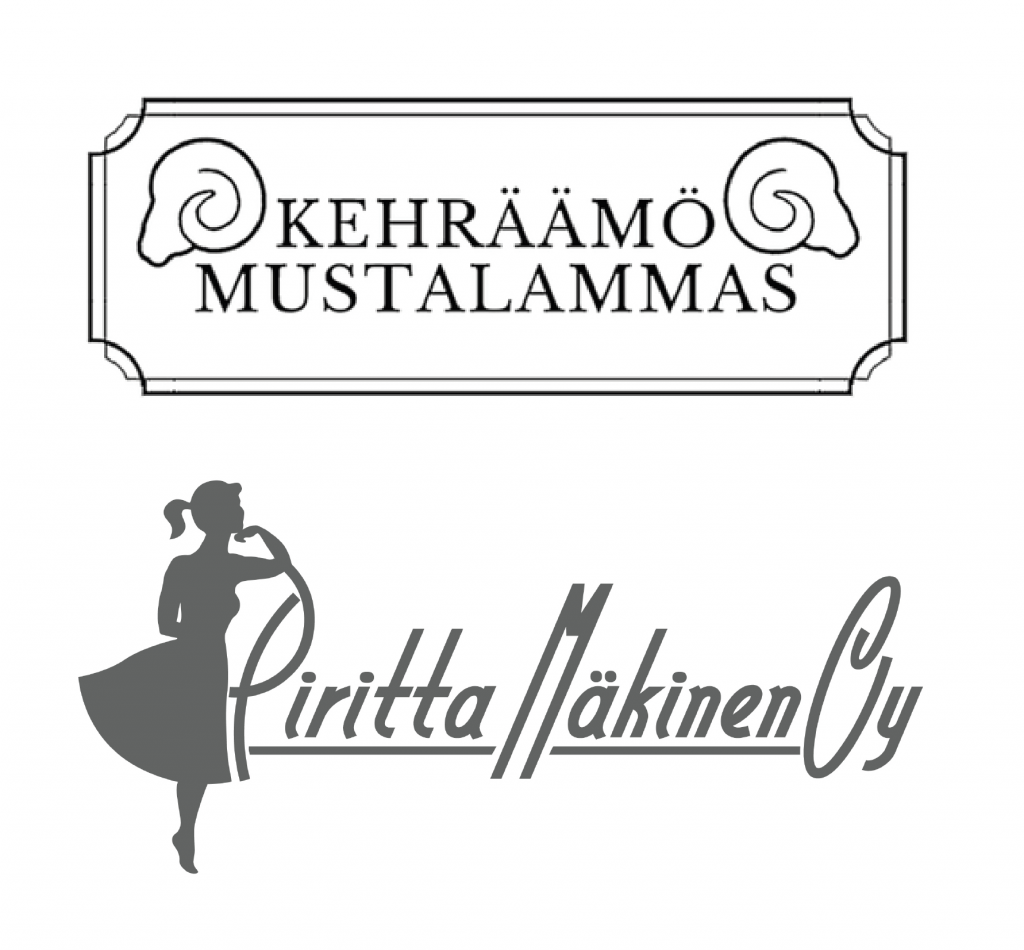 "Circular economy modelling and productization are business operations of the future. I want to be part of this development through recycled wool and virgin wool from Finnish sheep. I believe that through the network of multidisciplinary competence, recycled wool has potential to develop into a product or a product family that integrates aesthetics, innovativeness, functionality and ethics. My role in the project will be to find solutions to problems related to the life cycle of wool, expand my product design, learn new things and productize wool from Finnish sheep in a more determined manner."

"COVEROSS. is a Finnish-Japanese company that builds new business operations between the countries. The textile and fashion cluster in Japan is large, but circular economy is only just beginning to emerge. The Telaketju network will enable us to open new markets for Finnish circular economy end products and technologies. At the same time, we will introduce to Telaketju Japanese COVEROSS® textile technology and marketing competence, as well as a network of fashion brands worth a few billion euros to which Telaketju's innovations can be advertised when the time comes. We will also be establishing a Finnish-Japanese company based on the COVEROSS® technology in Finland in Q4 2019."

"Circular economy and design are among the strengths of the LAB University of Applied Sciences, and circular economy of textiles is linked to these themes. Material efficiency and digital solutions play a central role in the development of circular economy solutions. Sustainable design is one of the central long-term themes of LAB Design and Fine Arts. In the Telaketju 2 project, research and development conducted at the LAB University of Applied Sciences includes the development of automatic identification and sorting of textile fibres, categorization of recyclable materials, as well as various aspects of product design in accordance with the principles of circular economy."

"We will be building an end-of-life textiles refining plant in the Turku region. It will be the piece that has been missing from the recycling of post-consumer textiles. A collection network covering the whole of Finland will be established in cooperation with the waste management companies of all other municipalities. The Telaketju network will help us find partners from among experts and companies that offer a new life to recycled fibres."

"Mirka Oy is an international company and a part of the Finnish family-owned KWH Group, which exports 97% of its production and sells products in more than 100 countries. Mirka's business idea is to offer world-class solutions for surface finishing and precision abrasion. Customers' needs are at the core of our operations. Customer-oriented work and continuous development of our operations and expertise enable us to offer customized systems and commercial solutions. They are based on a comprehensive range of abrasion and polishing products with high-class technical properties and machines featuring innovative designs. Mirka's unique concept of textile-based net abrasives provides a completely dust-free abrasion, resulting in higher quality of the outcome and a healthier work environment."


"Nosh Company Oy wants to be part of making Finland a leading expert of the circular economy of textiles. For us, textile recycling competence and networking are high priorities, and by working together, we can achieve something unique."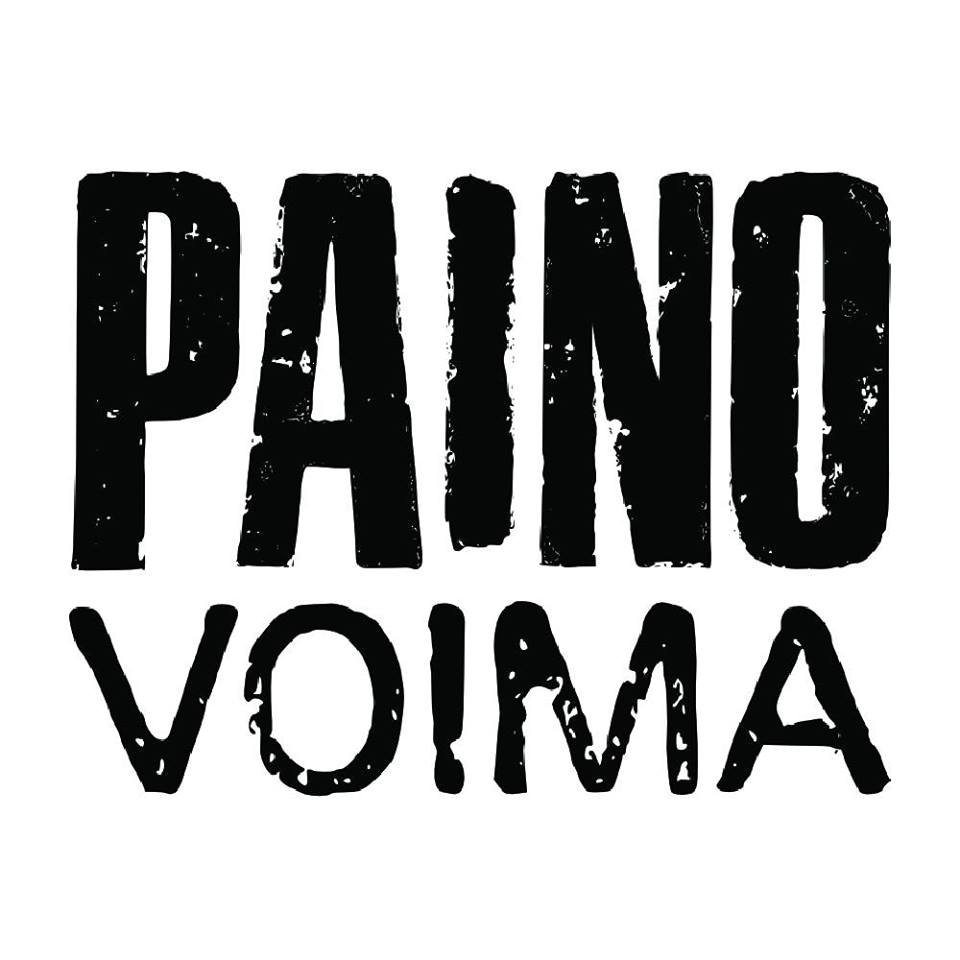 "We will survey potential cooperation partners and seek new networks through the project. We research the suitability of fabrics made of synthetic fibres and blended fibres for paper manufacturing and work in cooperation with Lindström Oy by primarily utilizing their textile waste. We are in the process of establishing a new company around our paper shop. In addition to circular economy, the company will be based on the principles of social responsibility. We can participate in organizing events and offer our paper shop for workshops held by other operators in the project."

"Paptic manufactures new, wood-based packaging material that can be used for flexible packaging, such as carrier bags and mailers. The material can be manufactured by using different fibres at varying concentrations, and in the Telaketju network, Paptic focuses on developing new packaging material that is based on textile fibres. End-of-life textiles should be repurposed, and we want to participate in promoting circular economy."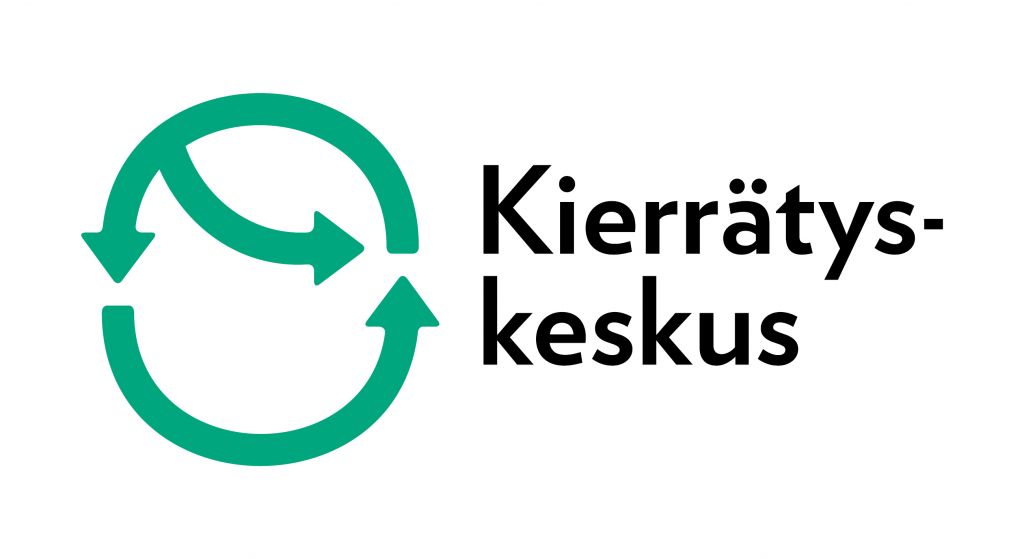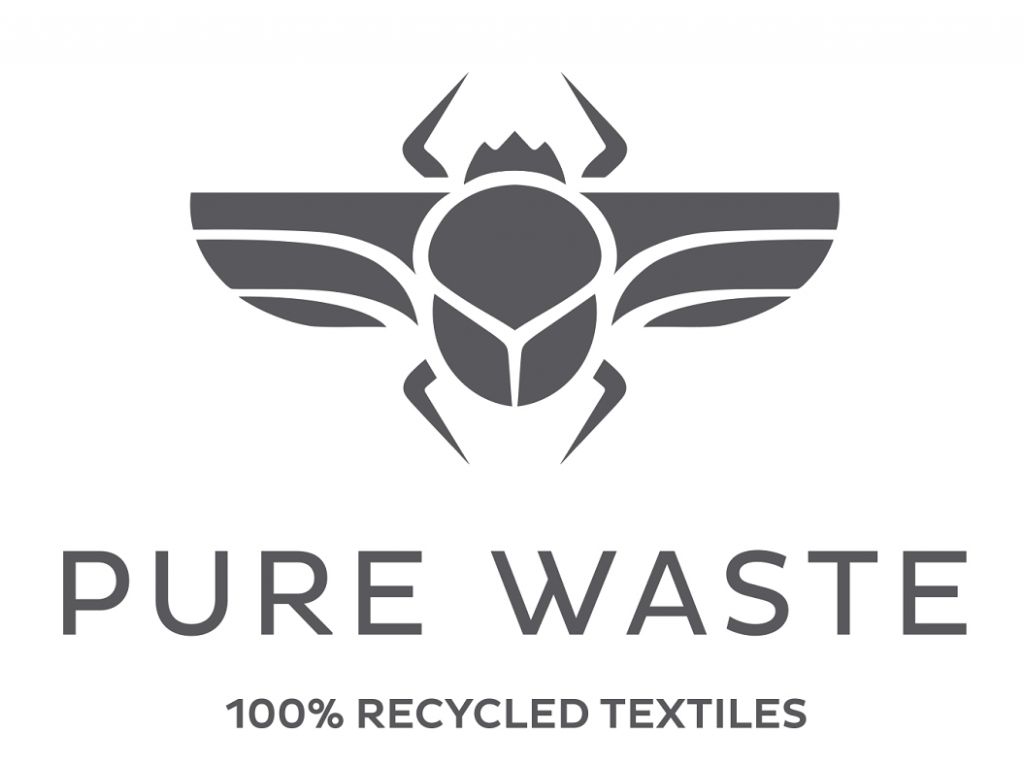 "Our operations are based on the philosophy of circular economy. Our mission is to be a leader and pioneer in the textile and clothing industry, producing yarns, fabrics and ready-to-wear garments made from 100% recycled materials. We want to be an example of how textiles can be manufactured not only ecologically and ethically but also in a profitable manner. Our vision is for Pure Waste to become a recycled fabric brand that is so strong and recognized that when recycled fabrics are the topic of discussions, we are the first company consumers think of. In order to achieve our goals, we want to develop our concept and ourselves on an ongoing basis. The Telaketju network offers an arena for important cooperation and development work that promotes the Finnish textile and clothing industry."

"Reima is globally leading brand in functional wear for children. Our business idea is to provide a good quality, year-round wardrobe for active children ages 0 to 12. Functionality, safety, sustainability and innovation are fundamental to the Reima design. We also focus heavily on extending and managing the life cycle of our products. Reima cooperates extensively with external parties with regard to research and development. During the past five years, we have carried out several cooperation projects with academic universities and universities of applied sciences, for example. In textile recycling, we participated in the Trash2Cash project, funded by the EU's Horizon2020 programme, which completed in 2018. Telaketju 2 will be a natural continuation of the Trash2Cash project."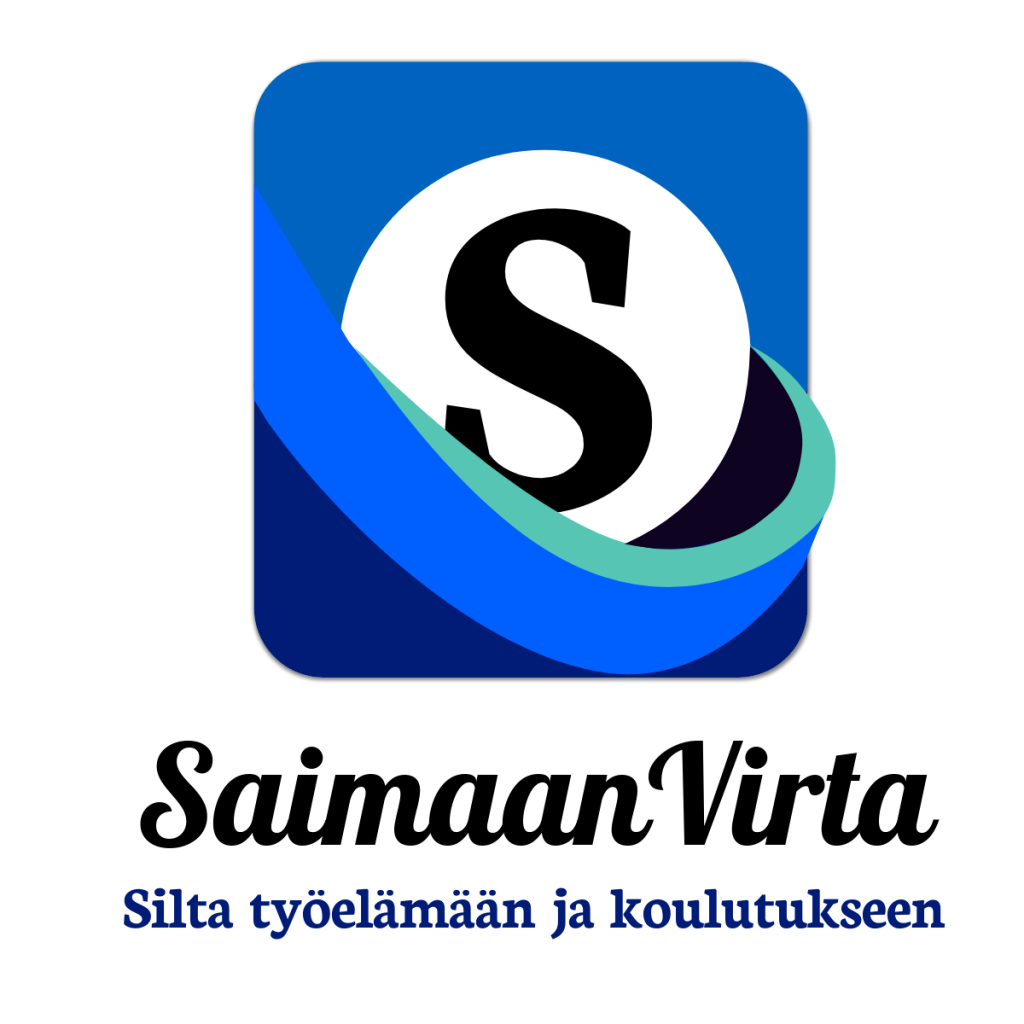 "What makes the Telaketju network so interesting is the opportunity to develop one's own operations in cooperation with an extensive network, find partners for receiving materials, obtain information on various logistical alternatives, and the opportunity to share information on the circular economy of textiles nationally as well as to use the material bank."

"We participate in the Telaketju project since we want to promote the circular economy of textiles and make the Finnish textile industry a trailblazer in circular economy in the international market. We want to contribute to the creation of new operational models with companies that share our values and objectives. We also want to participate in the creation of shared standards for recycled materials and to develop them in practice."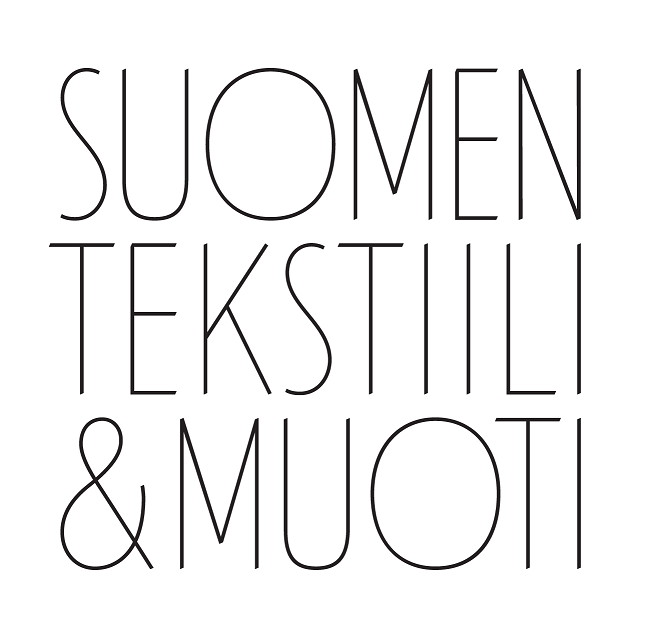 "Finnish Textile and Fashion is the central organization for textile, clothing and fashion companies in Finland. We ensure that sector companies have a beneficial business environment and opportunities to grow, internationalize and succeed. We participate in the project since the financial opportunities provided by the circular economy of textiles are enormous, and we want to do our part in order to promote the circular economy of textiles and to contribute to the establishment of a new, profitable sector of business and industry in Finland."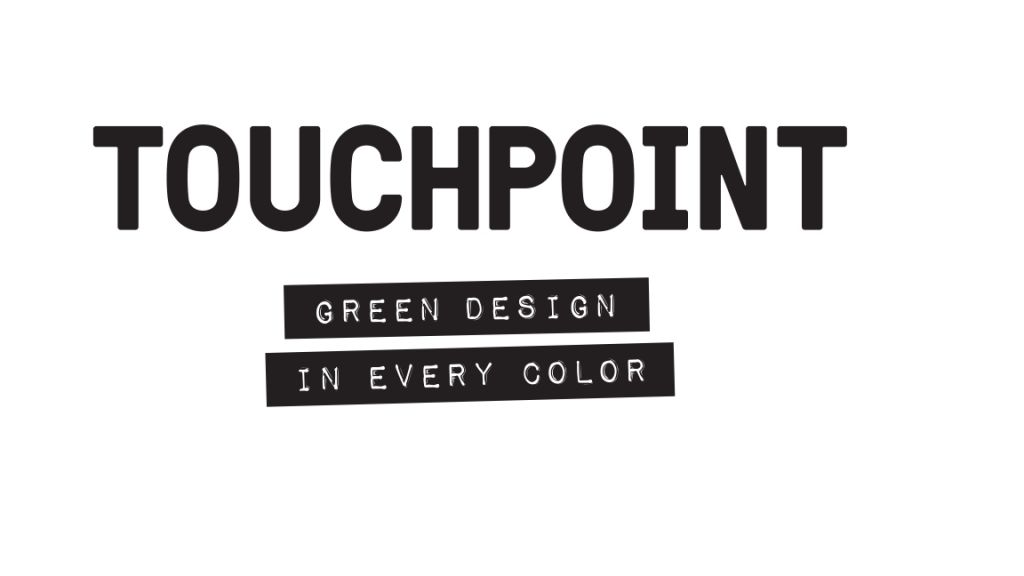 "The spearheads of our operations are the design and manufacture of workwear lines which integrate resource consciousness and material efficiency achieved through circular economy methods. We have already incorporated in our operations the infrastructure needed for reusing daily textiles and the development of recycling in the design process of our workwear lines. By doing so, we aim to continuously seek new applications, which will enable us to provide our customers with a 100% closed loop circulation of excess workwear and end-of-life textiles as part of our service process. The contents of the Telaketju 2 project are, to a large extent, in alignment with our plans in the B2B sector: to study and solve the environmental burden caused by the textile industry by means of circular economy."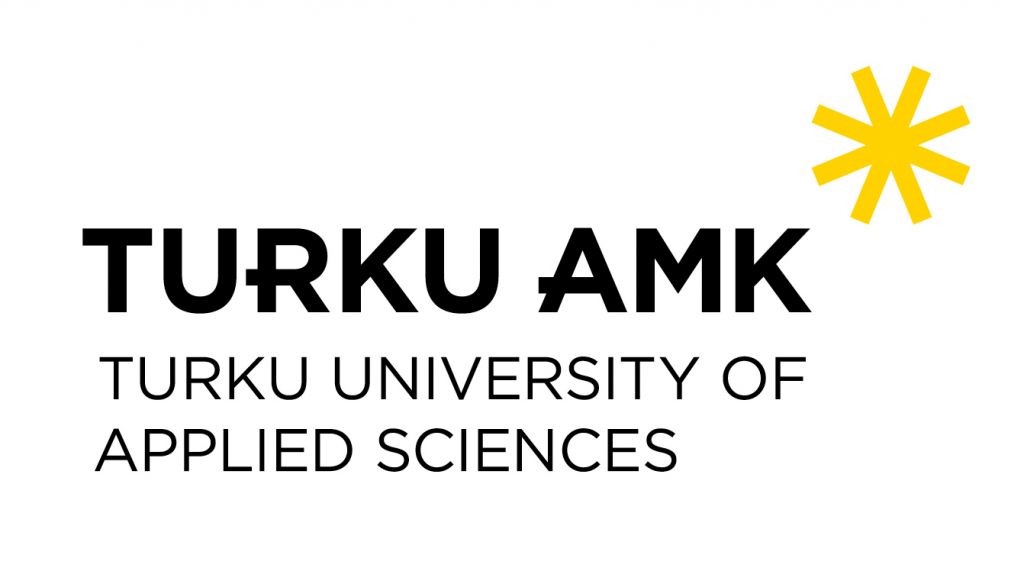 "The cutting edges of the strategy of Turku University of Applied Sciences include the application of future production technologies, growth from circular economy, and smart operating environments in this project. The focus area of the research group that leads the work is to study, develop and demonstrate (through corporate cooperation) various new operating methods for circular economy, such as a product as a service, recycling and extending the life of products. Co-creation and close cooperation with various operators are at the core of our operations."

"The Vaatepuu Oy clothing rental service was originally established out of a desire and need to increase the sustainability of the dressing culture. It continues to be the company's basic principle. Vaatepuu is a sustainable dressing service built around the concept of clothing rental. A clothing rental service is like a library where you can borrow design clothes and accessories by designed by Finnish and international brands and vintage for daily wear and special occasions. We encourage our customers to make responsible choices by offering not only clothing rental services but also guidance on and tools for building one's own functioning wardrobe, care of garments and recycling. Every individual operator or act that promotes the responsibility of the textile industry and circular economy of textiles makes a difference. However, to implement extensive changes, broad cooperation is needed. That is why it is important for Vaatepuu to participate in the Telaketju 2 project."

"In the coming years, we will be seeking solutions for the future disposal/use/recycling of clothing discarded from our paper, pulp and tissue machines. Currently, different plants apply different practices. At plants that are able to crush large clothing into smaller fractions and that have a boiler, the clothing waste can be disposed of by incineration. Clothing waste is used for a variety of secondary purposes, for example, in earth moving and as a base material for lake shores, and so on. This cannot be considered to be sustainable, so other alternatives to use clothing waste must be sought. This issue has often been brought up in Valmet's Fabrics business unit, and various surveys have been conducted. There has also been a considerable increase in the volume of customer enquiries concerning opportunities to use discarded clothing."

"Verstas247 is a crafts work space located in Kallio, Helsinki, which is open 24/7. The workspace operates in the same manner as a gym, offering space and equipment for crafts enthusiasts ranging from beginners to professionals. The fundamental goals of the operations of Verstas247 are sustainable use of natural resources, mitigation of climate change and preserving biodiversity. Shared joy and learning also play a significant role in our operations.
We participate in the Telaketju network as a representative of sharing economy, bringing to the network and ecosystem ordinary people, citizens who extend the life cycle of textiles through their own actions and care for, repair and renew textiles."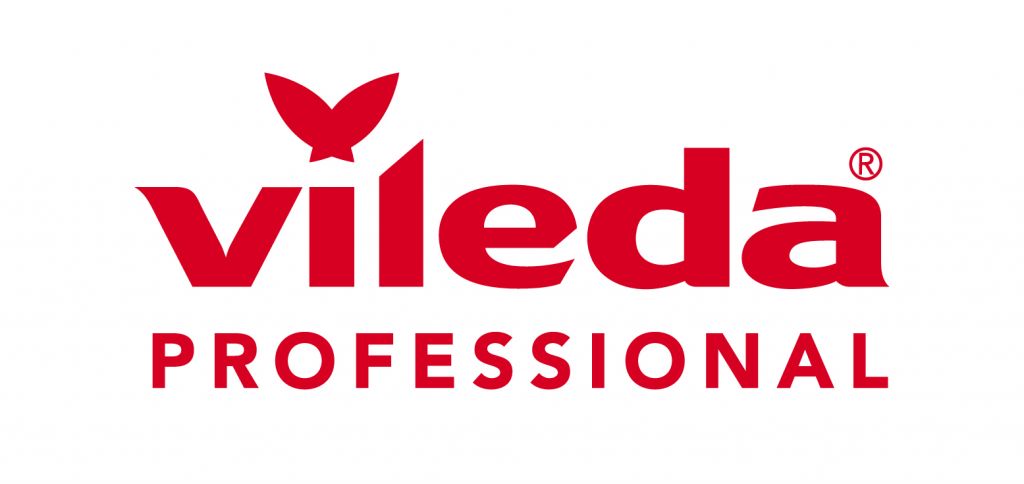 "Vileda Professional develops and manufactures leading edge cleaning solutions for professional users in various application areas, such as Healthcare, Controlled Environment, General Building Cleaning and HoReCa. With over 60 years in the business, we know what needs professional users in different environments have, and Vileda Professional offers solutions that help clean faster, more effectively and at lower total costs. Vileda Professional has sales offices in all major European countries, in North America and Asia, and the company is part of the global Freudenberg Group. In addition to several other sustainability initiatives, Freudenberg and its subsidiaries have been committed to the UN Global Compact Initiative since 2014. Global Compact is the world's largest voluntary corporate responsibility initiative, and the participating companies are committed to adhering to the initiative's ten principles related to human rights, work, the environment and prevention of corruption."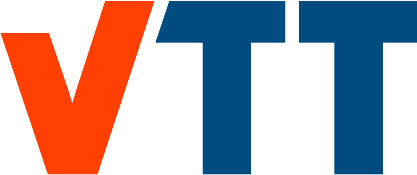 "The circular economy of textiles is closely linked to VTT's strategy and two VTT Lighthouses that guide research, operations planning and competence development at VTT, namely Resource sufficiency and Industrial renewal. VTT's role is to coordinate the Telaketju 2 BF project and strengthen its strategic competence with regard to circular economy and textile recycling in the project, particularly with regard to circular economy operating models, management of product information, categorization of recyclable materials, recycling processes and the economy thereof. Our objective is to support the generation of a Finnish business ecosystem for the circulation of textiles and to help companies reach their goals and export the results to international markets as well."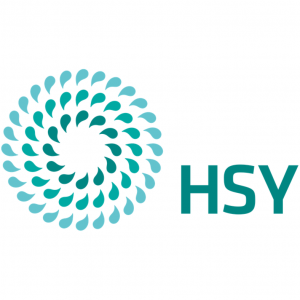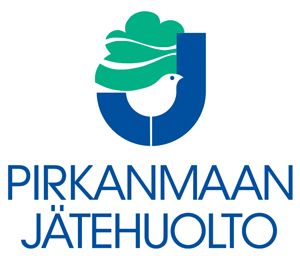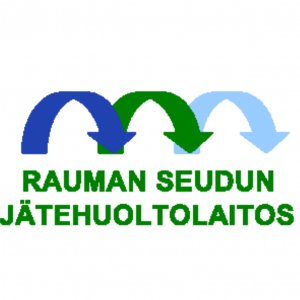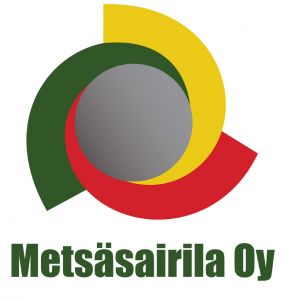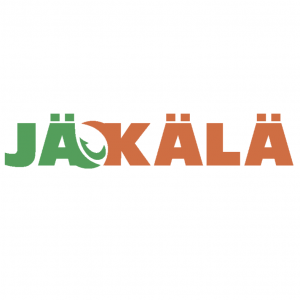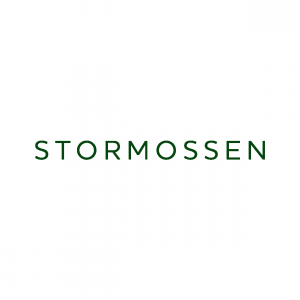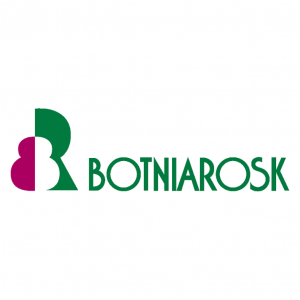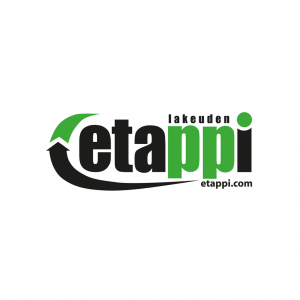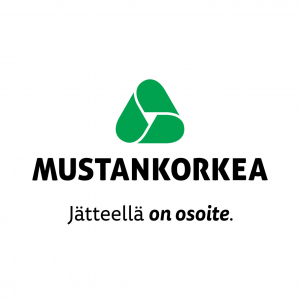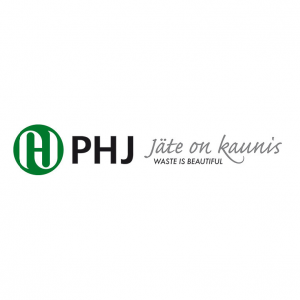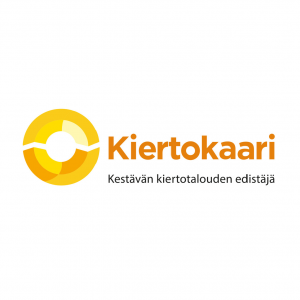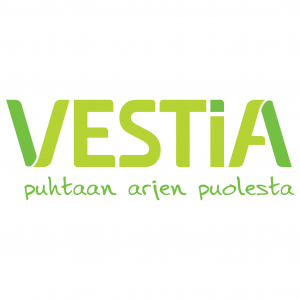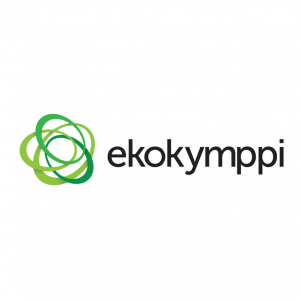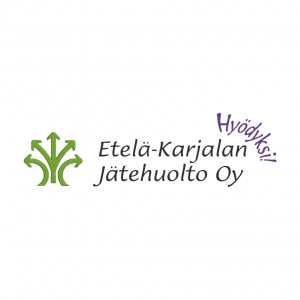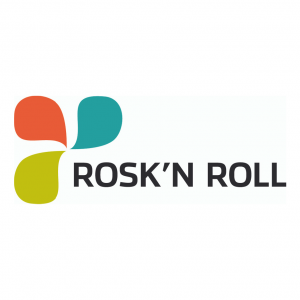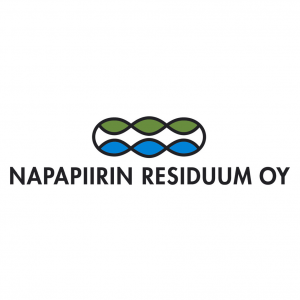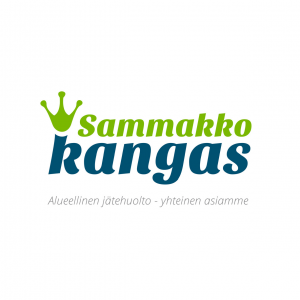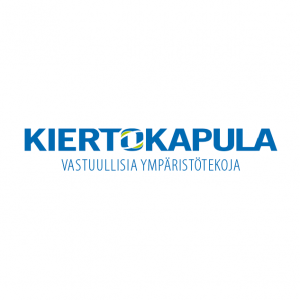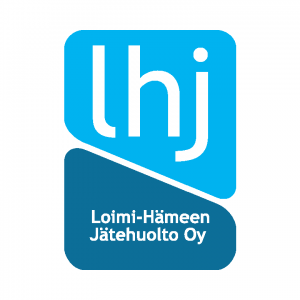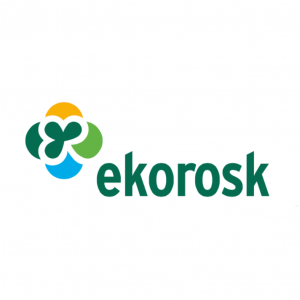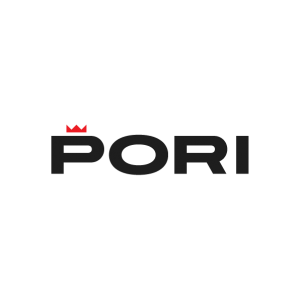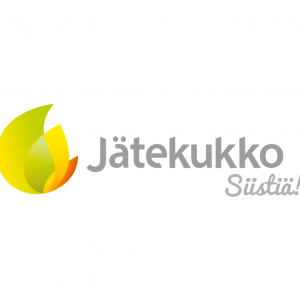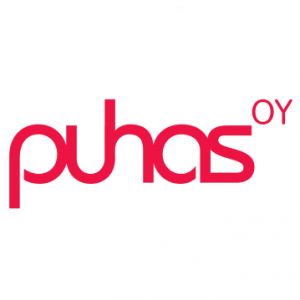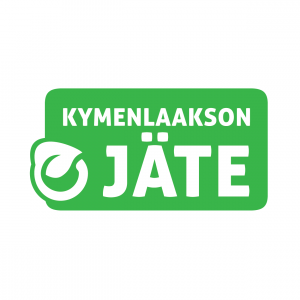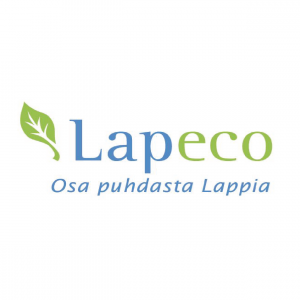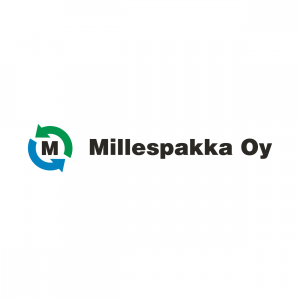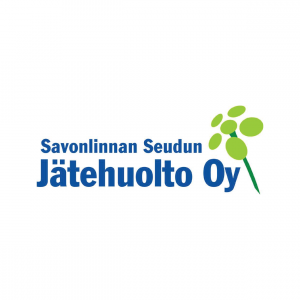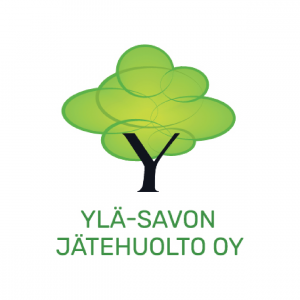 Companies and organizations in the first phase of Telaketju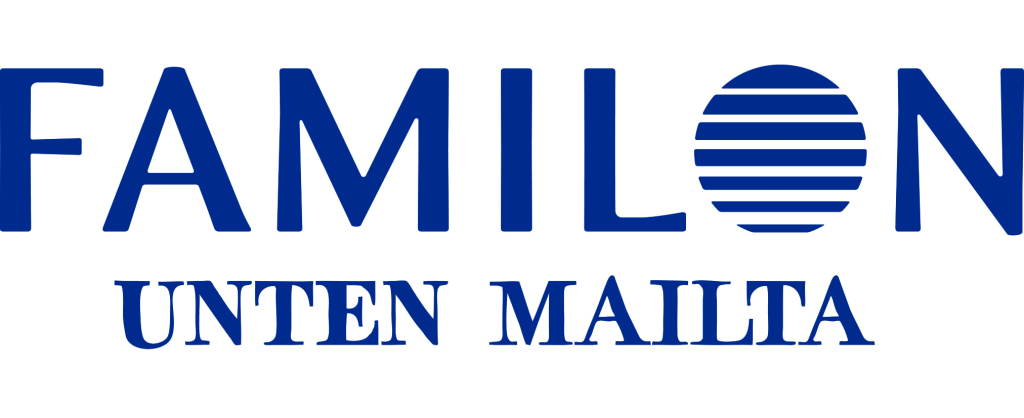 "We want to introduce the circular economy know-how to the entire organization so that our product's recyclability could already be considered during the production stage. As a company, we want to assume our responsibility for the entire life cycle of our products since we sell hygiene products with a limited service life."

"The participants in the Telaketju project are doing and developing something where we definitely want to be among the first to take part in. Also, we are looking to build networks and gain further information about the field."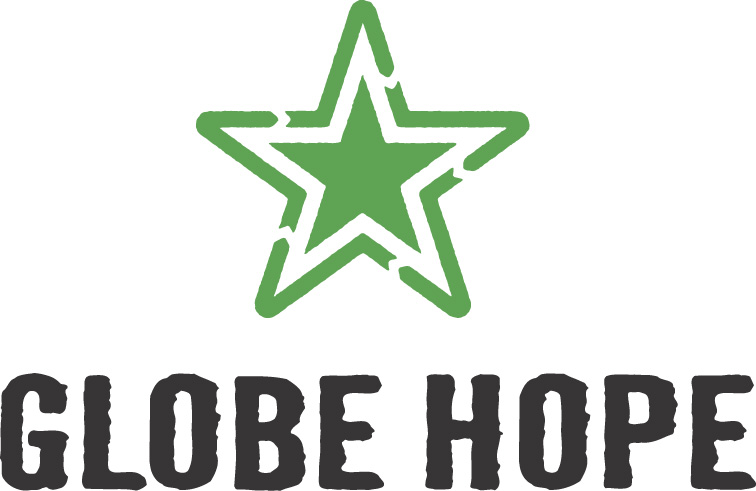 "The Telaketju project is about something we have been doing since 2003: textile reuse. For us, this is an opportunity to put the presently scattered information together and create cooperation networks."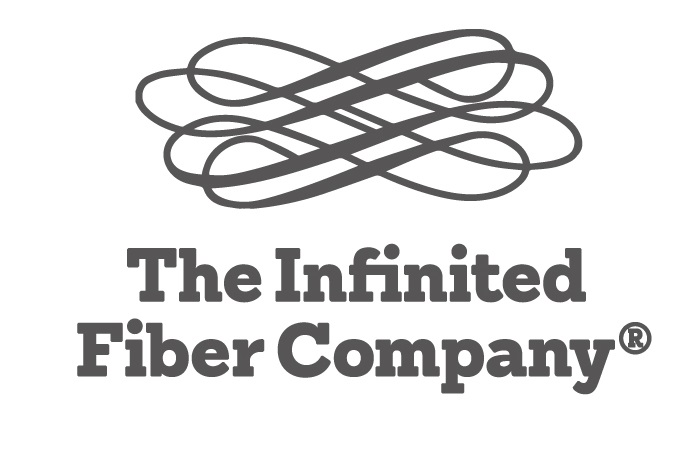 "In the future, we want to further the rise of industrial textile recycling in Finland. To achieve this goal, a textile recycling ecosystem must be built in Finland and our future goal is to be a part of this ecosystem by chemically recycling cellulose fiber." 

"We want to have a part in creating a new branch of industry in Finland."

"We are familiar with circular economy processes and we have collaboration with equipment suppliers, that we are hoping to bring to an industrial scale in the future. Our goal is also to expand our business."

"Our goal is to develop a new product because as a theme, textile recycling resonates strongly in the fashion industry. Our primary product, wood fibre, suits fashion and cosmetic markets. The technology platform for wood fibre could be adapted also for textiles and, by doing so, strengthen the circular economy."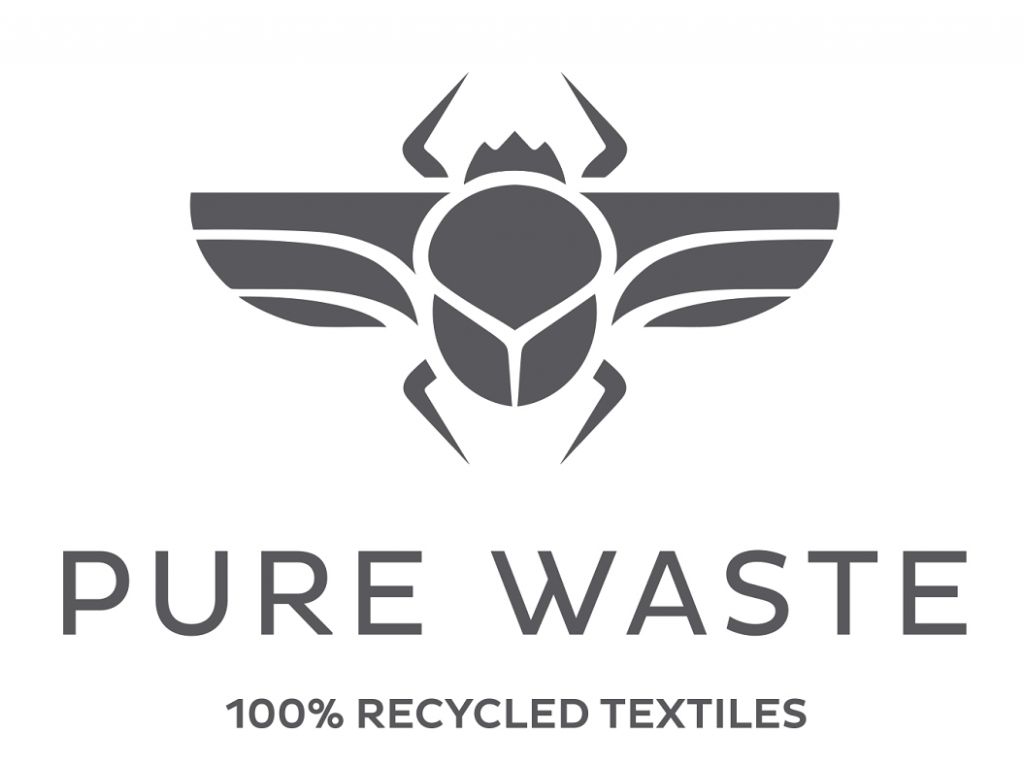 "We want to be a part in leading Finland to the cutting edge of end-of-life textile recycling, to network with other businesses in the field, and to learn more about the possibilities for using end-of-life textiles in our own as well as in other operators' processes. 

"We are looking for networking, new knowledge on textile recycling and we also want to remain at the leading edge of developments."

"We want to be at the forefront in the development and creation of a domestic ecosystem for the sorting and mechanical processing of recycled textiles."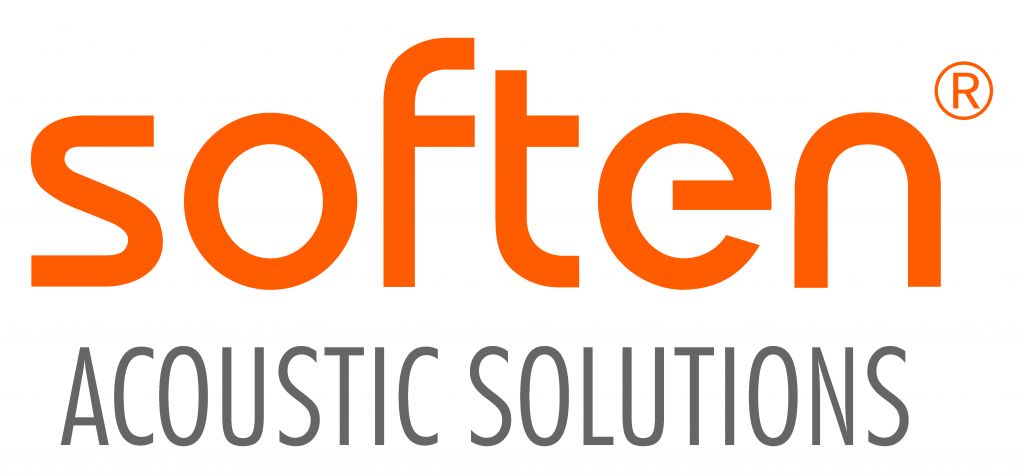 "We want to find a method for utilizing material that is currently delivered to energy recovery. We also want to develop and find new business opportunities. We are exploring opportunities to use recycled materials in our own products."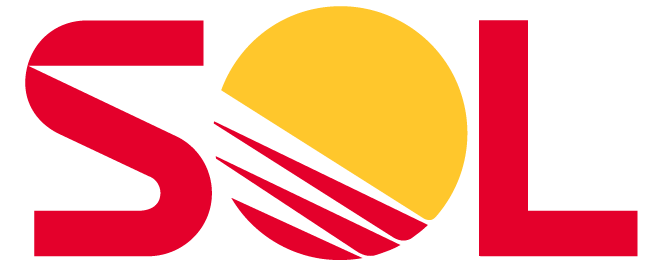 "We are participating in the project since its operations support our laundry business."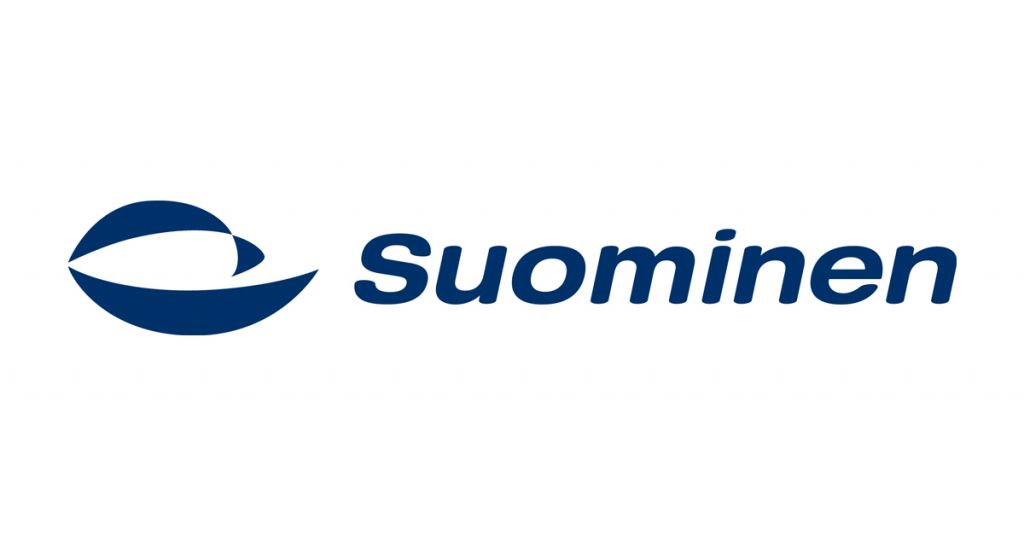 "We set out to explore our opportunities for using recycled materials in our own products."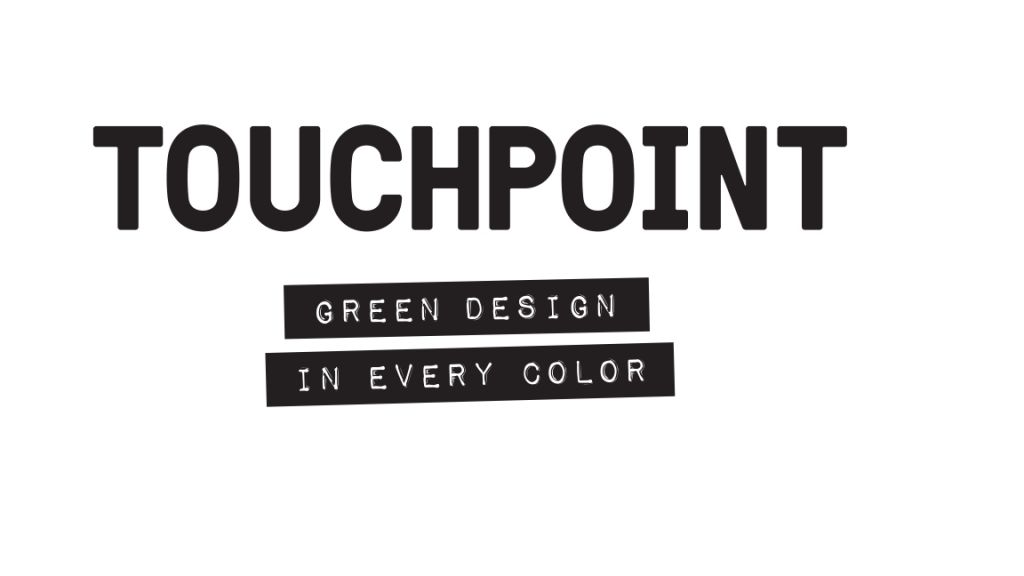 "We joined the project because workwear sector produces a lot of end-of-life textiles and it is important to us that the opportunities for circular economy meet the needs of the customer. Networking in the project opens a view on the present and future possibilities within circular economy."

"We joined the project to create new business."