This is what ultra fast fashion is made of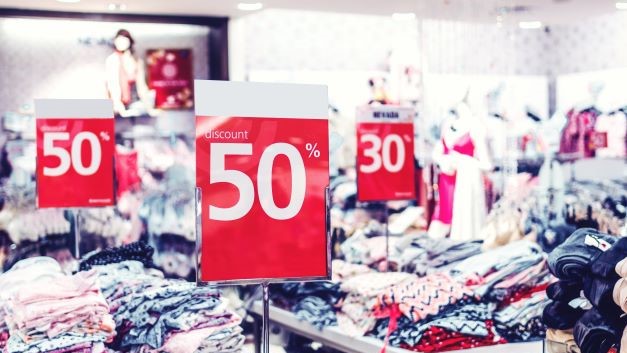 Open Tiktok. Write "sheinhaul" to the search. Hundreds if not thousands of videos appear on the screen. Many videos have ten of thousands even millions of displays. You open one video in which a young woman has tens of see-through bags in her lap. What's going on here?
In consequence of the pandemic, consumers moved on buying their clothes more and more from online stores. Meanwhile, the popularity of social media platform Tiktok rose exponentially. All of the sudden, on mostly young women's front page there are influencers' haul videos, in which they show off their massive amounts of clothes ordered from Shein. In these videos, a person presents the products they have ordered – here you can watch an example. Shein has passed all traditional fast fashion brands in their sales (Finnwatch, 2022). There is already talk about Shein phenomenon and ultra fast fashion.
There is no official definition for ultra fast fashion, but it differs from fast fashion in regards of super low prices, fast changing collections and distinctive marketing habits. Up to 6000 new products appear on Shein's website, where as e.g. the same number for Zara is about 2000. (Harju, 2022.) It is hard to find a product over 20 euros from Shein's site, and there is free delivery for orders above 6 euros.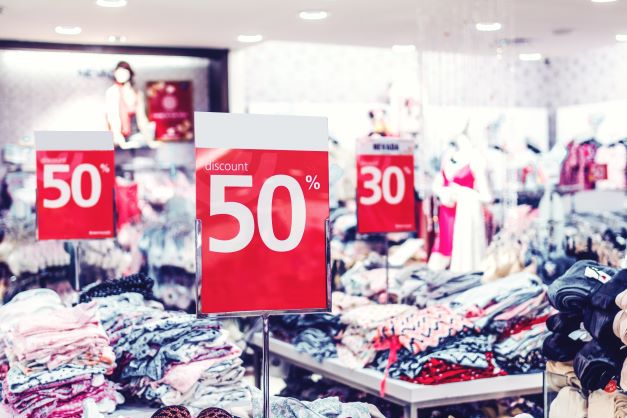 Pic: Artem Beliaikin / Pexels
There is a lot more in Shein's business model than clothes. Ultra fast fashion companies, especially Shein, collect data on their users and use algorithms to spot and create trends. Shein publishes garments, which not necessarily exist, to identify which garments are trendy. The marketing methods are questionable to say the least: they send free clothes for influencers, which make videos about them, and which are hard to spot as advertisements.
The growth of clothing giants brings up new problems
Data collection and trend creation have brought up new kinds of problems. Ultra fast fashion companies want addict young people to ordering online. As a result of subliminal advertising and fast changing trends, more and more often consumers believe that a garment is disposable. Garments are used only once, and even ordered just for the sake of a Tiktok video. The way of thinking, which Shein has partly created, is based on the fact that a garment only has novelty value – not else.
Due to throw-away culture and changing trends, the environmental burden of clothes only increases. Clothing industry consumes water, natural resources, chemicals and energy. Shein's products are produced in China, where energy usually is produced by coal or other fossil fuels. There have also been discoveries in Shein's clothes of hazardous chemicals, which violate the EU's chemical regulation, as well as endanger the health of people and nature.  (Euronews, 2022.)
The way of thinking, which Shein has partly created, is based on the fact that a garment only has novelty value – not else.
Channel 4 has studied Shein's working conditions by sending two of their reporters to work at one of Shein's factory. Based on the study, there were significant lacks in not only working conditions but also safety, even though the arrangements differed between factories. In one of the factories, employees are asked to make 500 products each day to earn their monthly pay of about 550 dollars. However, there will be no full salary for those who do not reach this number or whose quality of work lack in some other way. In both of the factories the working day was 18 hours long and employees only get one free day a month. (The Cut, 2022.)
There are articles about sustainable development and good working conditions on Shein's website. Shein tries to convince their customers that their operations are sustainable and that they are committed to follow human rights. This does not however tell anything about the company's transparency. Several studies have shown Shein's operations to be unsustainable in terms of human rights as well as environmental impacts. (Pro Ethical Trade Finland, 2022.)
The course of action that Shein and other ultra fast fashion companies have, normalizes green washing and creates price pressure to other companies. Even though their operations are often under scrutiny, they keep on growing and expanding, becoming in the awareness of even a larger group of people.
How wide spread is ultra fast fashion? Facts about Shein and ultra fast fashion:
there are 8,1 billion of displays for "sheinhaul" in Tiktok (31.1.2023)
Shein's sales have gone up from 10 billion (2020) to 100 billion, in only two years (Time, 2023.)
Shein's carbon footprint is about 6,3 million tonnes (Time, 2023.)
there are up to 600 000 products for sale in Shein's website (BBC News, 2021.)
there are over 100 downloads in Google Play App Store for Shein's online store app (31.1.2023)
Other ultra fast fashion brands are e.g. Pretty Little Things and Fashion Nova.
Notice that most of the statistics in this article are from years 2020 – 2022. Ultra fast fashion companies change all the time, yet there is not much of current information and data in hand.
Emilia Suutari
Student in Turku UAS
Circular business models research group
Data collection Samu Rautiainen and Riikka Ojala
Sources:
Eetti selvitti: 13 verkkokaupan vastuullisuustyössä petrattavaa – Eettisen kaupan puolesta ry. (n.d.). Retrieved 31.1.2023.
Harju, I. 2022. Tiktok on täynnä Shein-videoita, vaikka ultra­pika­muoti­jätti on "pahin kaikista". Helsingin Sanomat. Retrieved 31.1.2023.
SHEIN: Fast fashion giant's clothes breach EU chemical regulations, Greenpeace claim | Euronews. (n.d.). Retrieved 31.1.2023.
Shein Is Treating Workers Even Worse Than You Thought. (n.d.). Retrieved 31.1.2023.
Shein: The secretive Chinese brand dressing Gen Z – BBC News. (n.d.). Retrieved 31.1.2023.
Shein vie vaatebisnestä aivan väärään suuntaan. (n.d.). Retrieved 31.1.2023.
Shein's Fast Fashion Domination Comes at a High Cost | Time. (n.d.). Retrieved 31.1.2023.
Taussi, S. 13.3.2022. Ultrapikamuotia Kiinasta. Yle. Retrieved 31.1.2023.