DEMO GALLERY
The demo gallery contains examples of demos done in Telaketju, such as sorting researches and mechanical recycling protos.
Lue lisää
TOUCHPOINT:
Heal
collection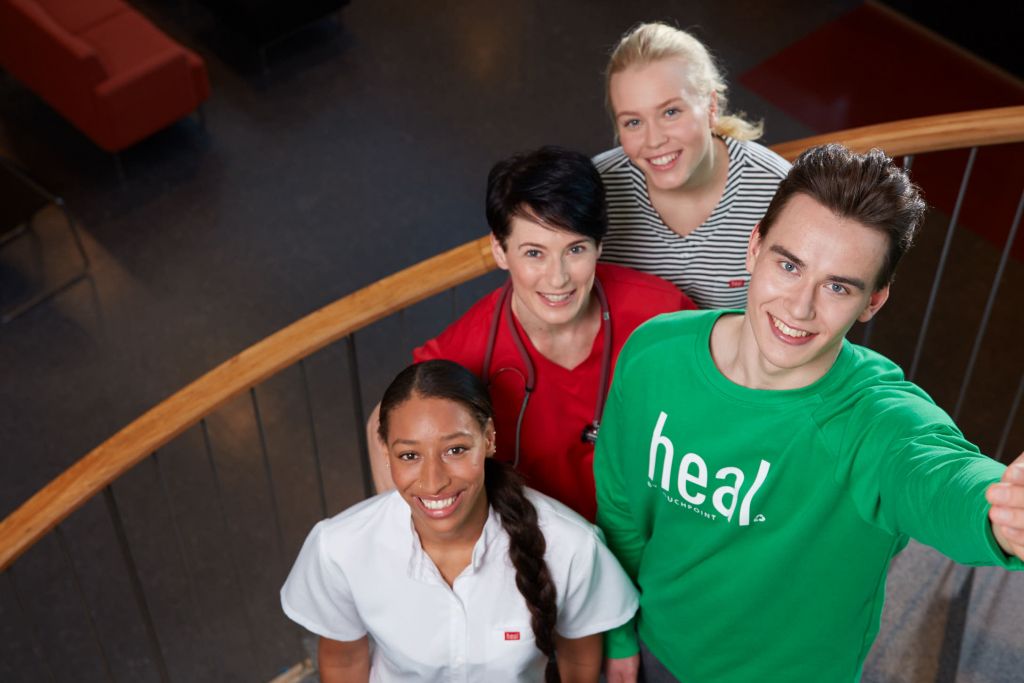 Heal collection is functional, modern and designed for care. The pieces are trendy and comfortable in wear. The collection conveys a message of responsibility, warmth and good spirits to the working environment.
Among other materials, the line is made from Infinity fabric that can be re-fiberized and recycled into new fabric and yet again into a piece of clothing, up to eight times. Fabric named Ecogreen is also used in this line. It consists of bio-cellulose (i.e. lyocell) and polyester derived from recycled PET-bottles. As the product reaches the end of its life, closed-loop is carried out and all the materials will get a new life instead of ending up in the trash. They can be made into another piece of clothing or even into terrace furniture. This has become possible thanks to our business partners in the Netherlands.
FAMILION: Pillows and blankets recycling demo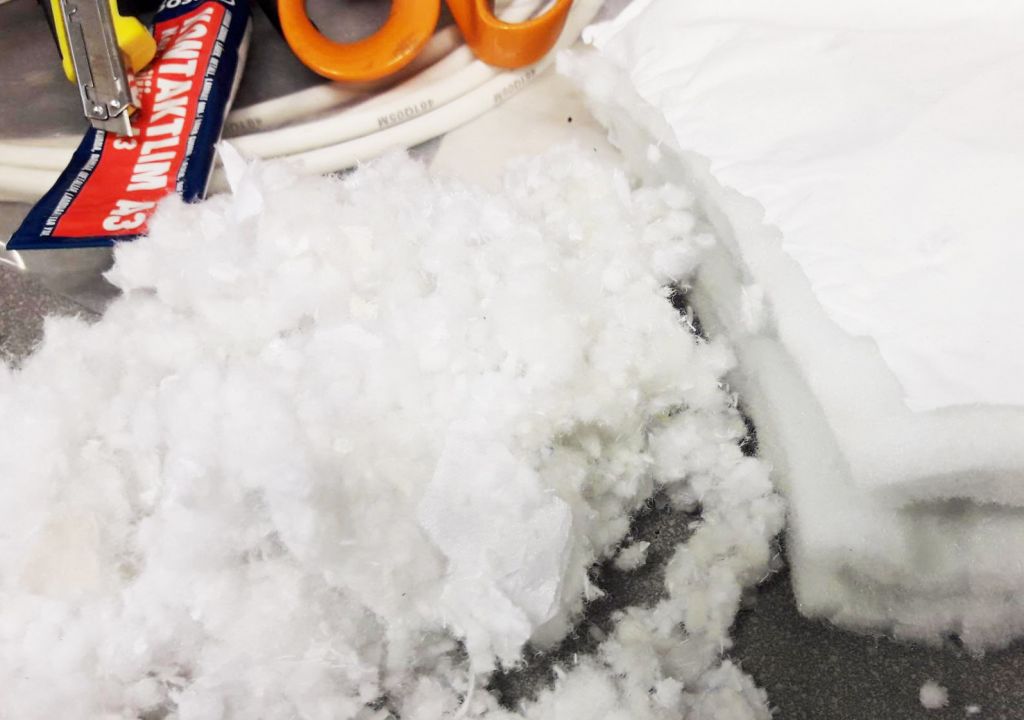 In the demo we surveyed recycling possibilities for pillows and blankets. In a recycling campaign Familion collected pillows and blankets from consumers and looked for recycling customs and further use possibilities for them. The objective of this demo was to investigate whether the pillows and blankets collected from the consumers during the campaign can be processed into thermoplastic composite mass so that their different sort of materials (filling, outer fabric) didn't need to be separated. Demo was performed in Lahti university of applied scienceses plastic laboratory.
REMEO: Sorting researches of waste textile material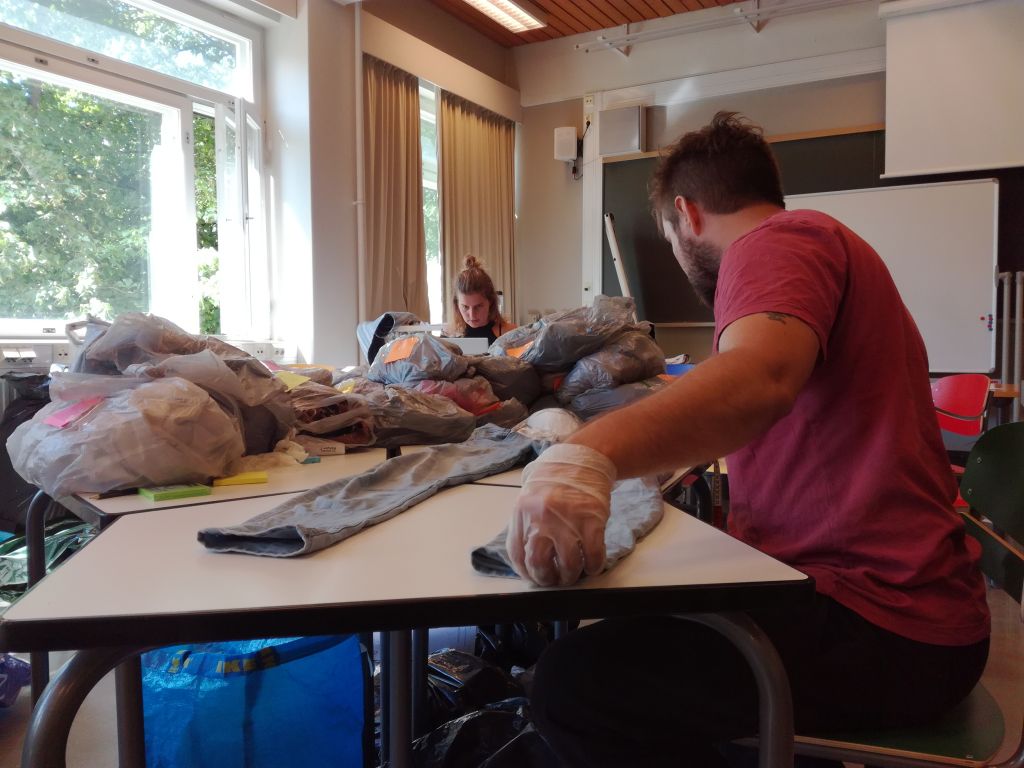 Turku University of Applied Sciences produced two-step sorting researches for Remeo. In the research, they studied the distribution of thousand kilograms of material collected during spring and autumn (2018). Different textiles were identified by the care labels and divided to their own sections. The unidentified textiles and multi-layer textiles were also separated to their own groups. The non-textile material and materials without recycling instructions were removed and the rest were measured to find the biggest and the smallest pieces. After the separation all the identified textiles were moved to infrared identification to ensure the results.
About one third of the textile were left unidentified on both sorting experiments. To get the unidentified material recycled responsible in the future also there is a need for a new robot identification technology. The recycled material was not counted in the sorting researches.
TOUCHPOINT: Piloting mechanical recycling of client's discarded working clothes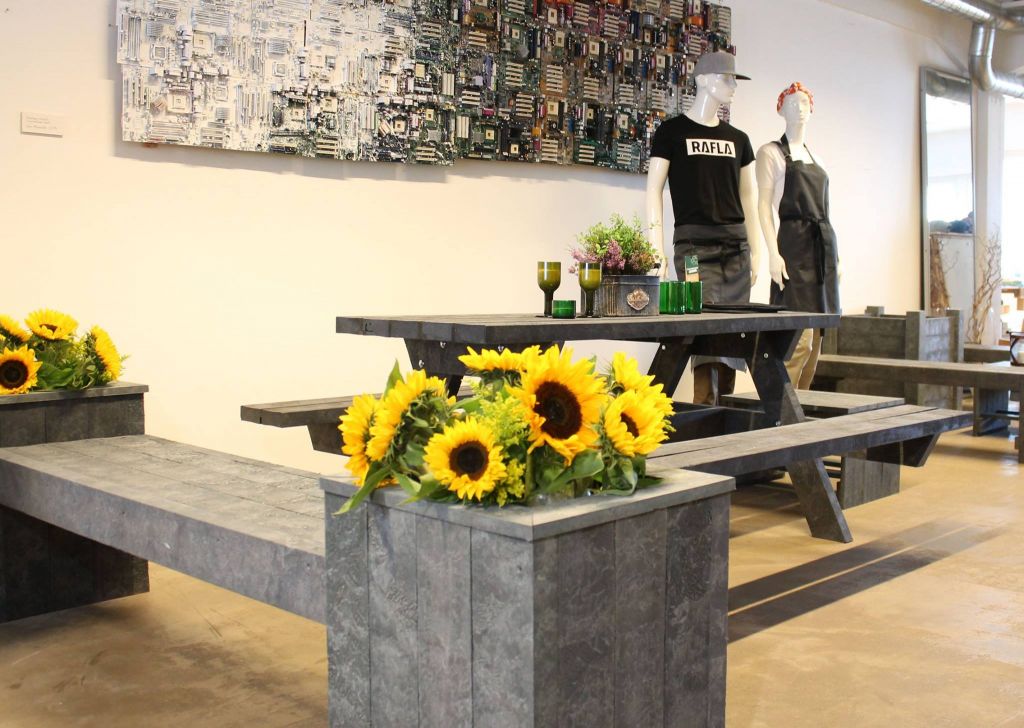 We collected end-of-life textiles and surplus plastics, such as plastic spools, discarded by our customers in a pilot project in summer 2017. Collected materials were transformed into a highly durable composite for which the manufacturer guarantees a 50-year warranty. Even after that the pieces of furniture will not go to waste, but they can still be utilized as a raw material for new composite products.
End-of-life textile refinement research at Laroche plant in France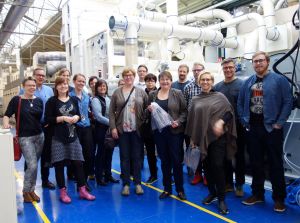 End-of-life textiles collected by Lounais-Suomen Jätehuolto and sorted at the Texvex shop of Turun Seudun TST ry were refined into ready-to-use needled felt and thermo-compressed felt as well as cotton and polyester fibres. The original materials constituted 400 kg of end-of-life cotton and 200 kg of end-of-life polyester. Buttons and zips etc. were first removed. The textiles were shredded, opened, mixed, air-teased, needled and/or thermo-compressed. The prepared materials were sent to various Telaketju operators for testing. The refinement research was organized by Ilmakunnas Oy and conducted at the Laroche S.A. technical centre in France between 24 and 25 January 2018.
To Soften for the manufacture of acoustic panels.
To Paptic for the manufacture of packaging materials.
To VTT for the manufacture of thread and foam forming.
To Suominen for testing to replace original fibres.
To Globe Hope for product development.
LAMK, Creative Design Methods course of the Institute of Design
The objective of the course was to design a user-centred collection for children and have the products be easily recyclable either as a product or as material while observing the principles of waste hierarchy in the product design. For the course, any irregular and undeterminable blended fabrics were removed from the textile sample materials used in wearable design studies at the Institute of Design to ensure that the institute does not produce designers who are content with using fabrics of dubious quality. Using recycled materials is great, of course, but vague mixtures of materials hinder comprehensive recyclability.
Telakoulu training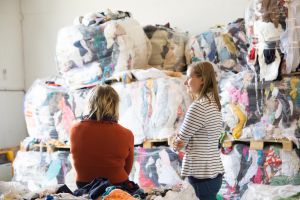 Improving textile sorting competence – textile sorter training
The pilot included the following entities: training, sorting and integration into teaching. It was implemented in 2017–2018 with financial support from the Ministry of the Environment.
Implemented by:
Pääkaupunkiseudun Kierrätyskeskus Oy, Coordinator
Fida International ry
Turun seudun TST ry / Texvex shop
Pirkanmaan kierrätys ja työtoiminta ry / Nextiili shop
Turku University of Applied Sciences
SORTING PILOTS
Sorting pilots were conducted in order to test the reliability of manual sorting of textiles. All participant organizations conducted three one-day sorting tests. The materials divided into different categories in the various sorting pilots based on their garment labels or the feel of materials were verified by the Lahti University of Applied Sciences. The total quantity of textiles sorted in the pilots was 9,868 kg, of which approximately 300 samples were collected and sent for verification. Infrared spectroscopy was used to identify materials.
Based on the results of the pilots, manual sorting should focus on textiles to be reused, since this will maximize profit from the textiles and natural resource savings. An experienced and/or trained sorter can identify saleable products and valuable vintage items from among the textile mass, which is something a machine is not capable of. On the other hand, identifying different materials in manual sorting is slow and, in part, unreliable.
TRAINING PILOT
The Telakoulu training included building and testing a prototype for web-based training of textile sorters. In the future, sorters' competence and sorting outcome of must be uniform throughout the country. This will ensure that the valuable reusable portion of the separately collected textiles can be recovered.
As the training also includes information on the environmental impacts of textiles and the many benefits provided by reuse, sorting will be more meaningful and the sorters' motivation will increase.
A unique feature of the training pilot is that it was carried out and tested jointly by four sorting operators and is aligned with the actual daily needs in sorting, while taking different learner types into consideration. The training pilot was provided twice. User feedback from the first pilot was applied to develop the training.
Suitability of end-of-life textiles for recycled fabric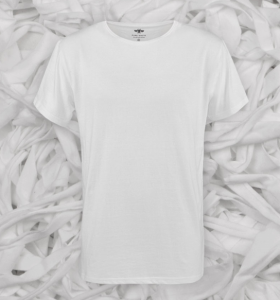 Pure Waste Company's process involves refibering and spinning post-consumer textiles in both India and in the facility in Laroche, France. In the testing scale, the opened fibres of post-consumer textiles are used as fully recycled yarn which is a mix of 50% PWC cotton and 50% side stream cotton. Tests in the production scale are still under way, but the first batch, which included 20% of PWC cotton, 40% of side stream cotton and 40% of recycled polyester, was a success. Next, the yarn will be knitted and made into a completed end product, and the properties of both the yarn and the knitted fabric are tested.