DEMO GALLERY
The demo gallery contains examples of demos done in Telaketju, such as sorting researches and mechanical recycling protos.
Lue lisää
TOUCHPOINT:
Heal
collection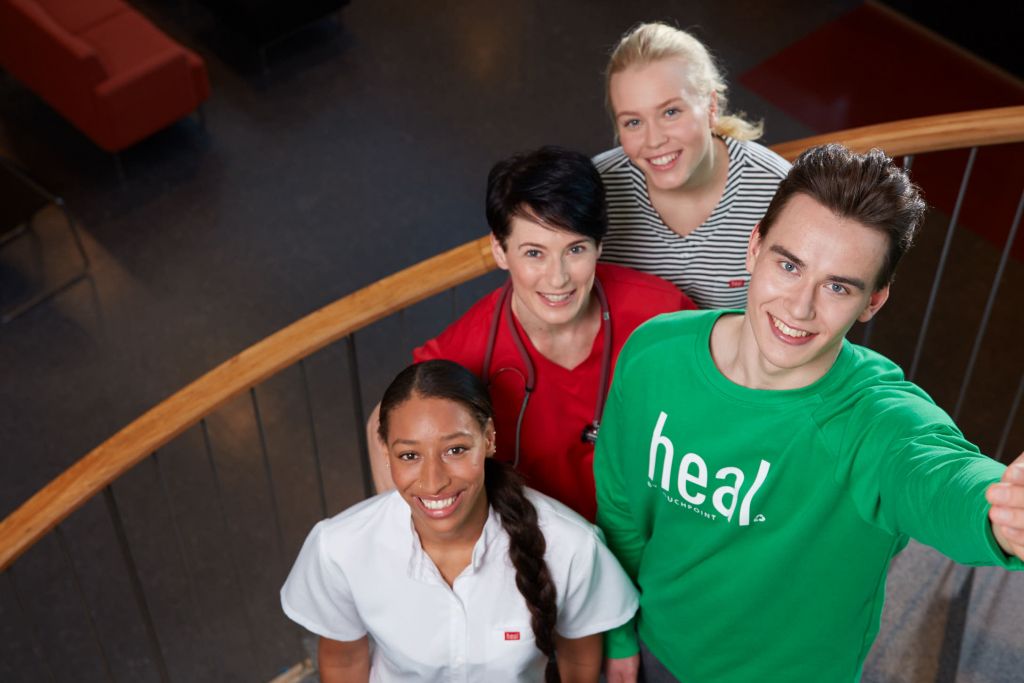 Heal collection is functional, modern and designed for care. The pieces are trendy and comfortable in wear. The collection conveys a message of responsibility, warmth and good spirits to the working environment.
Among other materials, the line is made from Infinity fabric that can be re-fiberized and recycled into new fabric and yet again into a piece of clothing, up to eight times. Fabric named Ecogreen is also used in this line. It consists of bio-cellulose (i.e. lyocell) and polyester derived from recycled PET-bottles. As the product reaches the end of its life, closed-loop is carried out and all the materials will get a new life instead of ending up in the trash. They can be made into another piece of clothing or even into terrace furniture. This has become possible thanks to our business partners in the Netherlands.
FAMILION: Pillows and blankets recycling demo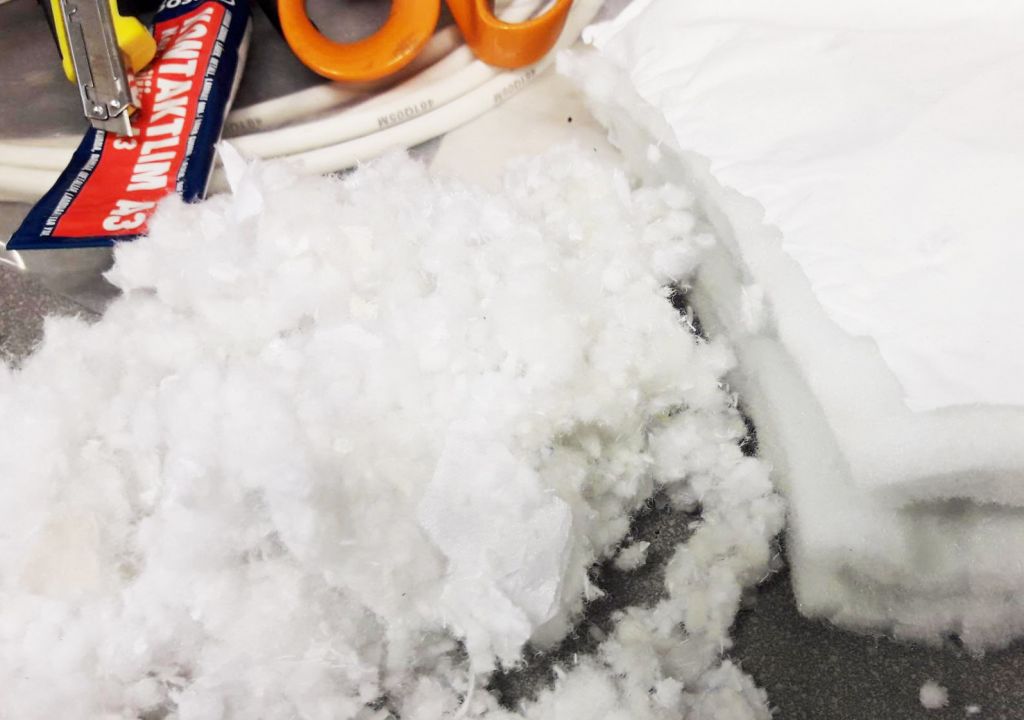 In the demo we surveyed recycling possibilities for pillows and blankets. In a recycling campaign Familion collected pillows and blankets from consumers and looked for recycling customs and further use possibilities for them. The objective of this demo was to investigate whether the pillows and blankets collected from the consumers during the campaign can be processed into thermoplastic composite mass so that their different sort of materials (filling, outer fabric) didn't need to be separated. Demo was performed in Lahti university of applied scienceses plastic laboratory.
REMEO: Sorting researches of waste textile material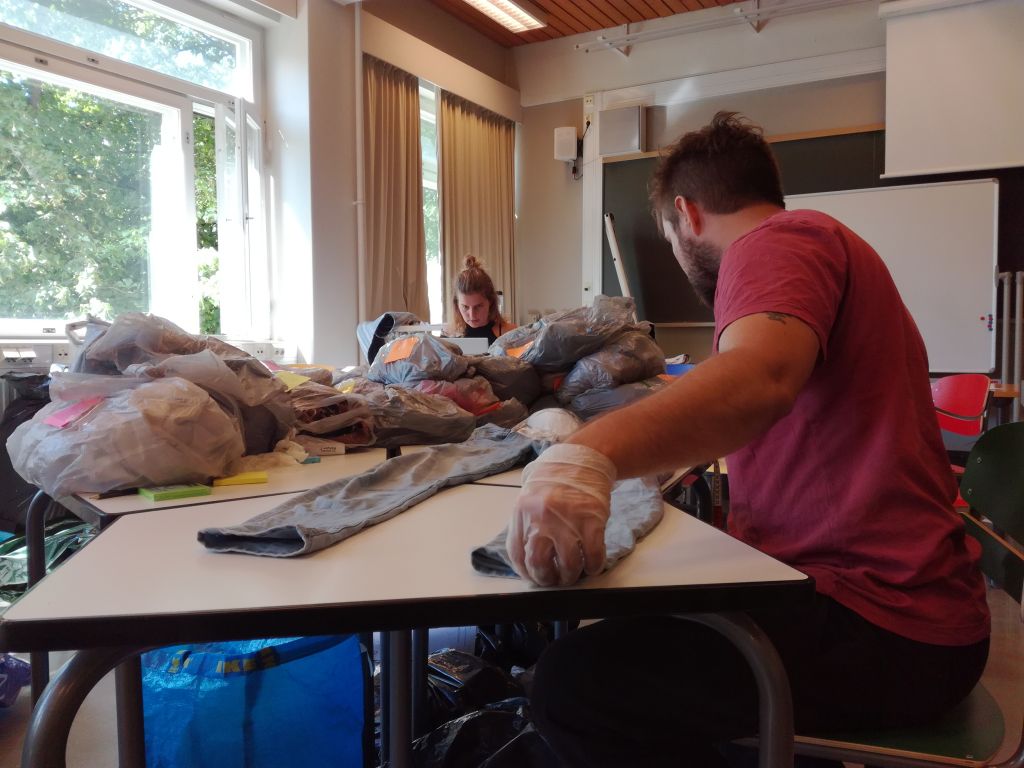 Turku University of Applied Sciences produced two-step sorting researches for Remeo. In the research, they studied the distribution of thousand kilograms of material collected during spring and autumn (2018). Different textiles were identified by the care labels and divided to their own sections. The unidentified textiles and multi-layer textiles were also separated to their own groups. The non-textile material and materials without recycling instructions were removed and the rest were measured to find the biggest and the smallest pieces. After the separation all the identified textiles were moved to infrared identification to ensure the results.
About one third of the textile were left unidentified on both sorting experiments. To get the unidentified material recycled responsible in the future also there is a need for a new robot identification technology. The recycled material was not counted in the sorting researches.
TOUCHPOINT: Piloting mechanical recycling of client's discarded working clothes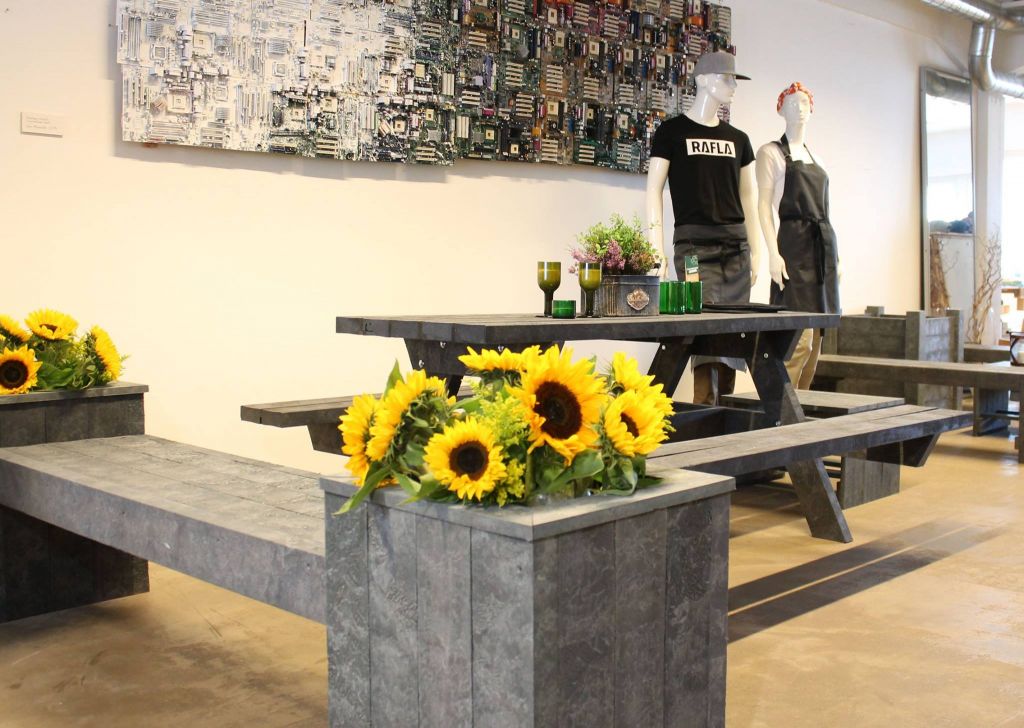 We collected end-of-life textiles and surplus plastics, such as plastic spools, discarded by our customers in a pilot project in summer 2017. Collected materials were transformed into a highly durable composite for which the manufacturer guarantees a 50-year warranty. Even after that the pieces of furniture will not go to waste, but they can still be utilized as a raw material for new composite products.