Researcher visit to Saxion University of Applied Science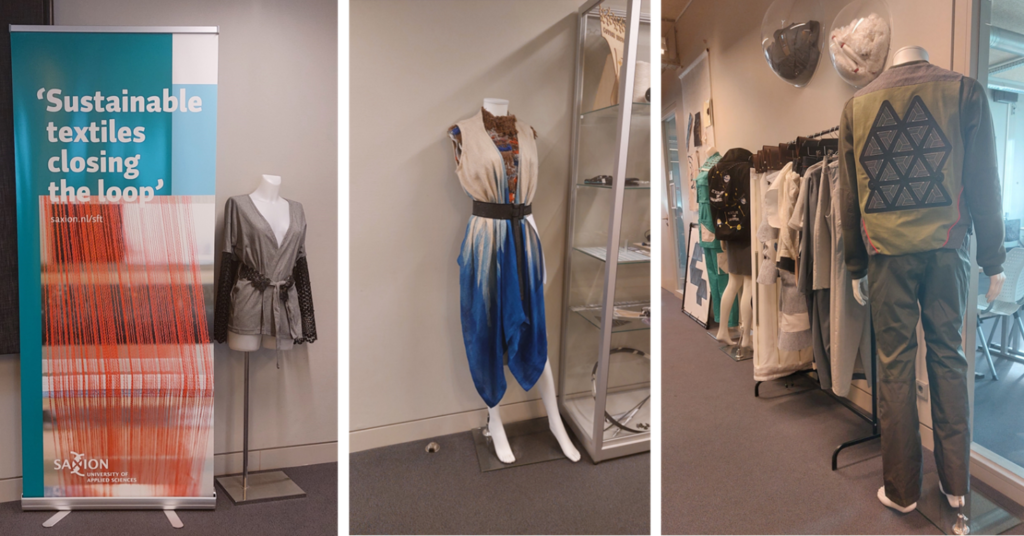 International collaboration of companies and research organizations alike has important role in Telavalue project. Researcher visits, to and from, have key role in such collaboration for research organization. It was nice that now also coordinator had an opportunity to do such a visit. My destination was Netherlands, which is also one of the forerunner countries in circularity of textiles in Europe. My host was Jan Mahy, professor of Saxion University of Applied Sciences, leader of 'Sustainable and Functional Textiles' Research Group, and his team. I had an opportunity to get to know education and research as well as meet local actors in textile circular economy.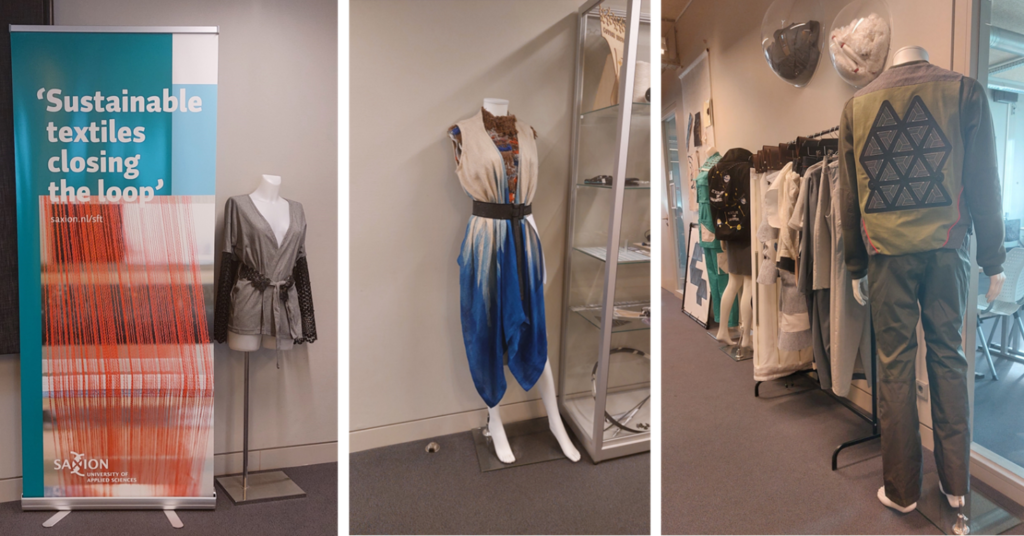 Saxion offer two textile study programmes: Bachelor programme in Fashion and Textile Technologies and Masters programme in Innovative Textile Development. Student can use extensive workshop and laboratory facilities covering wide range of textile production and recycling processes, and they are involved in research projects as well. Within a lab tour I noticed, for example, a measurement device for fibre length, suitable for recycled fibres as well (in figure below).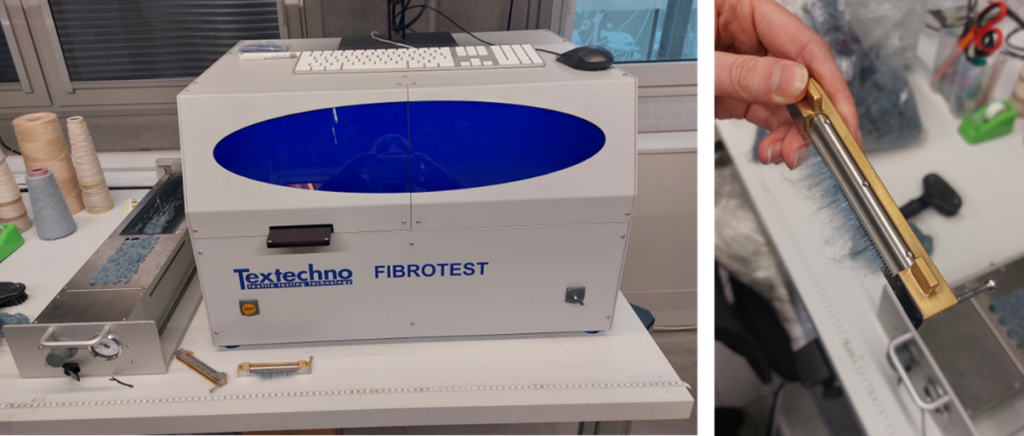 Saxion UAS is strongly involved in research regarding textile circularity which is of interest of Telavalue and possible collaboration. In addition to my host Jan Mahy (in figure below) I also discussed about many circularity related topics with multiple members of the faculty. Furthermore, I had a meeting with Traci Kinden from TEXroad, who visited Saxion at the same time. We were planning Traci's visit to Finland in Spring 2023 regarding sharing experiences of data needs in textile recycling. That visit will be hosted by VTT and Telavalue project.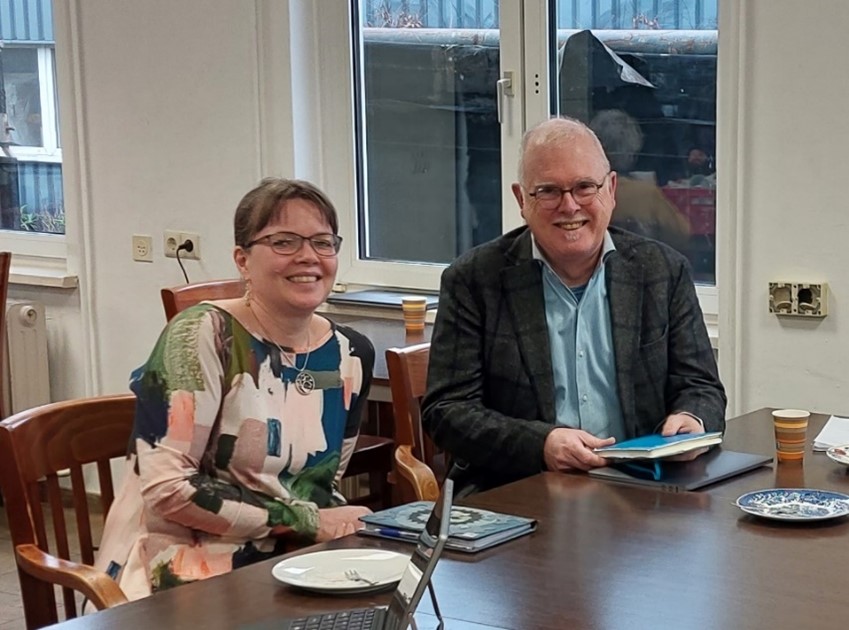 Saxion Is involved in TexPlus collaboration (https://texplus.eu/), which has similarities with Telaketju network and research continuum in Finland. Just like in Telaketju network, participating actors share willingness to advance textile circularity. However, while Telaketju network kind of live its own life, in Netherlands there is TexPlus foundation, which leads the activities.
I had an opportunity to visit one of the members of TexPlus foundation – The Regional Textile Sorting Centre Twente (RTT) sorting discarded textile for both reuse and recycling. Reusable clothes are priced based on guidance and pre-determined categories before delivery to stores, and composition of recyclable items are checked with NIR sensor integrated into sorting table, as shown figures below.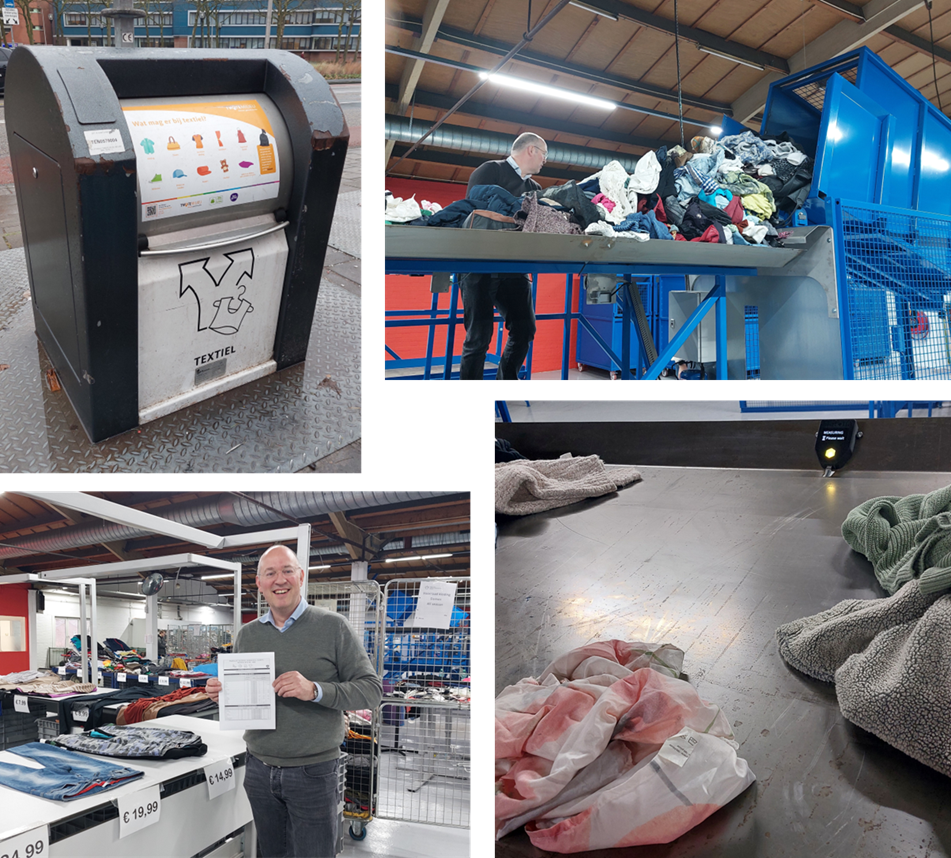 I got many new contacts and updated view on the status of circularity of textiles in Netherlands. I returned with inspired mind head full lots of new ideas for future collaboration.
Pirjo Heikkilä
Senior Scientist and Project Manager at VTT